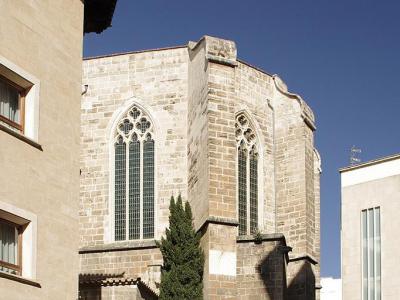 Parish Church of Santa Margalida, Palma de Mallorca
Turned into a Military Hospital in 1836, the Parish Church of Santa Margalida is the only remaining unmodified example of a convent temple from the 13th-14th centuries. The audacity of its style lies in the fact that it doesn't have a facade and the main portal is not that impressive.

The proper restoration of the church took place between 1955 and 1966 by Alejandro Ferrant Vázquez. As a result of the Ecclesiastical Confiscations of 1836, many of the treasures from the Church of Santa Margalida were transferred to the Convent of La Concepción. After it was turned into a military parish, the tomb of Guillem de Torrella, an important person during the conquest of Mallorca and one of the founders of the church, was brought back. His sarcophagus represents a stunning example of 14th-century Gothic sculpture.
Parish Church of Santa Margalida on Map
Walking Tours in Palma de Mallorca, Spain