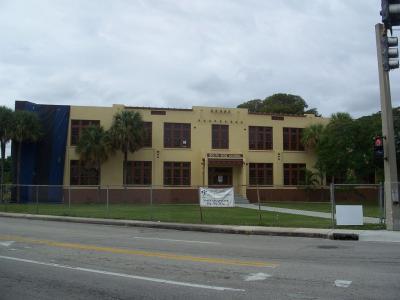 South Side Cultural Arts Center (South Side School), Fort Lauderdale
South Side Cultural Arts Center is a former school that is now used for performing arts, culinary classes, fitness and tennis. Visitors will want to see the South Side Cultural Arts Center to admire its architecture and its history.

The school first opened in 1922. At that time, it was the city's first elementary school. It remained in use as an elementary school until 1969, and then as a public use building for children's services through 1990. It is one of the earliest buildings in the city that have survived.

Left vacant for a time, the city of Fort Lauderdale eventually refurbished the 11,000 square foot building to be used as a community center.

The building is located in the midst of Florence C. Hardy Park, which has ample green space and a large playground that is perfect for visiting children. It is an easy walk from the banks of the New River from the north and the Tarpon River from the south.
South Side Cultural Arts Center (South Side School) on Map
Walking Tours in Fort Lauderdale, Florida