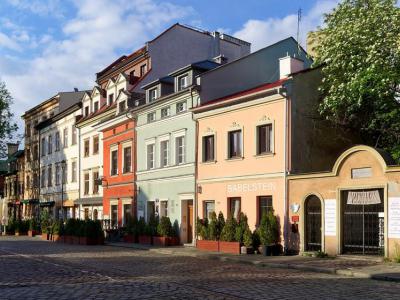 Szeroka Street, Krakow
Surrounded by old synagogues, mansions and some of Krakow's oldest buildings, the Szeroka Street is a must visit when you tour the Kazimierz. More of a square than a street, the Szeroka was once a village of Bawół, which was incorporated into Kazimierz after the town centre was formed in 1340. Some of its buildings date back to the early 14th and 15th century whose edifices still tell tales of their respective eras.

Buildings that must not be missed here are the two very old synagogues, the Old Synagogue, established in the late 15 and early 16th century and the Remuh Synagogue, which also has a cemetery attached to it.

On the northern side of the Szeroka stands a ritual basin which receives its water from a spring. Called the Mikveh, it exists since the late 16th century although the structure underwent several reconstructions over the years. A walk around the Street will surely add to the number of interesting places that this place has to offer.

A rather recent addition to the place has been the string of cafes and restaurants in the area. Sticking to Jewish traditions, it is a great place to sit and experience the authentic Jewish way of dining and grabbing some delicious knick knacks.
Walking Tours in Krakow, Poland