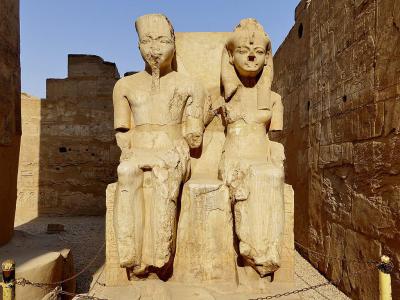 Temple of Mut, Luxor
The Temple of Mut at Luxor is dedicated to the wife of Amun-Re, who was considered the protective mother and defender of Egypt. If angered, she could turn on humankind and so, the construction of the grand temple at Thebes and many of the ceremonies carried out here during pharaonic times were aimed at appeasing her. The temple here was part of the triad of sacred religious sites at Thebes in the New Kingdom period. Built during the reign of Amenhotep III, it was later added to during the Ptolemaic period. The entrance of the site is linked to the Luxor Temple by the Avenue of Sphinxes.

The temple fell into disrepair for many centuries, but is currently undergoing restoration work to revitalize the many significant antiquities that can be seen there. Highlights of a visit include statues of the lion-headed goddess Sekhmet; a small temple devoted to Khonsu, the son of Amun-Re and Mut; friezes on the north wall showing birth scenes and ritual circumcisions and a small temple for Ramses III with ruined colossal statues of the king and his consort. Check with guards at the site for opening times and guided tours throughout the temple.
Walking Tours in Luxor, Egypt