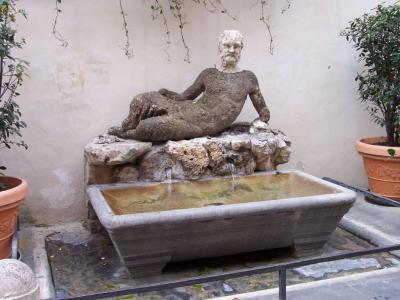 Via del Babuino (Baboon Street), Rome
Via del Babuino, connecting Piazza di Spagna to Piazza del Popolo, is rich in history and modernity. Among other things, the street is quite popular for its antique and art shops, much as for bars, such as Canova Tadolini caffè that used to be frequented by the likes of Fellini and Guttuso.

Recently, Via del Babuino has been restored in its cobblestone elegance, as part of the Trident project, and made traffic-free for the convenience of multiple of tourists and locals alike. With all the parking lots eliminated and sidewalks widened, it is now particularly good for window shopping. Here, alongside antiquities shops, one can find luxury brands like Armani Jeans, Tiffany, Tory Burch, Gente, Maison Margiela, and Valentino mixed up with the haute couture boutiques such as Sandro, Maje, Brioni, and Compagnia Italiana.

In the course of history the street has changed its name many times. The current name – Via del Babuino – is related to the statue of Silenus, ancient classical deity patron of springs and fountains, that is found in the middle of the street. Cardinal Dezza used to bow in front of it every time he walked by, thus making it very famous. As a drunken follower of the wine god Dionysus, Silenus is depicted ugly and deformed, bald and fat with thick lips and squat nose resembling a monkey; hence the name "Babuino" which is the Romanesco (old Roman Italian dialect) for "baboon".
Via del Babuino (Baboon Street) on Map
Walking Tours in Rome, Italy
Useful Travel Guides for Planning Your Trip
---