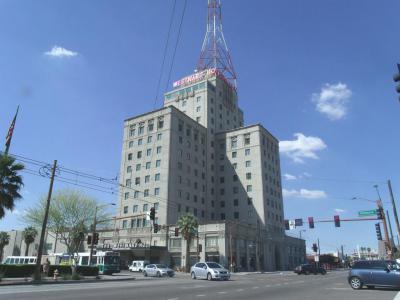 Westward Ho, Phoenix
Westward Ho is a historical skyscraper and visitor attraction located in downtown Phoenix. It was completed in 1928, and was originally put into use as a hotel, which went by the same name. At one point in history (pre 1960) this hotel was the tallest building in the state of Arizona. It was quite impressive for its day.

The building was solely used as one of the premiere hotels in Phoenix until 1979. Two years later, the location was turned into apartment style housing for local seniors. In 2003-2004 time frames, the building went through a significant remodeling.

There is a popular urban legend that stated that this place was the original hotel used in the old movie Psycho. Actually, the Westward Ho was only used in the remake of the movie. But the building did appear in the 1956 film Bus Stop starring Marilyn Monroe. The parade scenes were filmed on Central Ave in front of the building entrance.
Walking Tours in Phoenix, Arizona