 16 Uniquely Brazilian Souvenirs to Bring Home from Rio de Janeiro
Other than the sun, passion and football, for which Brazil is renowned and which cannot be fitted into one's luggage, picking a memorable gift from Rio is a tough job. And this is not because of the lack of suitable things to choose from, but because of their abundance. Indeed, there're tons of stuff in Rio - the showroom of all things Brazil - that one might crave taking home. Local crafts, fashion, food, drinks, and much much more - the list is long. To see what is there to fit into your budget, if not luggage, check out this guide!
---
1. Hammocks A piece of legacy from Brazil's colonial past, local hammocks are sturdy and stylish. In the northeast of the country, they are not just decoration or a beach-house accessory - some people actually sleep in them. Often, they are placed on the veranda for an afternoon nap and it's also rather commonplace to see them grace apartment balconies in urban settings, adding a bucolic touch to the landscape. Typically, they are made of cotton, featuring fringes on the side and loops, as they hang from hooks on the wall. Some hammock vendors do rounds on the beach so you may buy one from the comfort of your beach chair. Alternatively, head to Feira de São Cristóvão, at Avenida do Nordeste 29, a market that specializes in crafts from Brazil's northeast, located at Campo de São Cristóvão in the neighborhood of the same name (you may want to make a day out of this hammock-chasing excursion). Open Tuesdays through Thursdays from 10am to 6pm, and Fridays between 10am and 8pm. Tel: (21) 2580.6946. You can also find a nylon version for outdoor adventures, such as camping, at Montcamp (Av. das Américas, 7707) - Barra da Tijuca. Tel: (21) 2438.8358. Open Monday to Friday from 10am to 7pm, and Saturdays from 10am to 3pm.
Prices start at $40.
Buy It on Amazon:
Offline reading and travel directions:
You can carry this article in your mobile device to read offline and create a self-guided walk to visit the venues featured herein with the GPSmyCity App (available on
iTunes App Store
or
Google Play Store
).
---
2. Dry-Cured Cigars Cigar aficionados will be happy to know that Brazil is one of the hotspots for dry-cured cigars – thanks to the country's rich and fertile soil, excellent for growing tobacco leaves. These cigars are manufactured with a slow baking process and have a spicy flavor. They are smaller in size than Cuban cigars and can be easily carried around. Adepts like it because they can have a short smoke during a coffee break or have a quick chill out in the company of the cigar. They are also a lot cheaper than conventional cigars. One of the most famous brands of dry-cured cigarillos is Dannemann Speciale Brasile, in business since 1873. There are quite a few tobacco shops in Rio and the one with the longest opening hours is Tabacaria Alto Estilo, offering a wide range of products. The shop is found at Av. das Américas, 2000, Barra da Tijuca. Tel: (21) 2439.2496. Open every day between 8am and 9:30pm. One single dry-cured cigar costs around $1. A box will cost around $8.
Offline reading and travel directions:
You can carry this article in your mobile device to read offline and create a self-guided walk to visit the venues featured herein with the GPSmyCity App (available on
iTunes App Store
or
Google Play Store
).
---
3. Gemstone Crafts Precious stones and crafts made of them are a tantalizing option for those looking for something more sparkling and glamorous. Rio is a great place to go scavenging for gemstone objects, such as jewellery and decorative objects. Brazil is rich in minerals and inspires artists to produce works that reflect the country's natural exuberance and wealth. Feira Hippie de Ipanema, the art market in the heart of Ipanema, is a great destination to go hunting for gemstone crafts. It takes place at Praça General Osório every Sunday from 9am to 5pm. For a more upmarket – and expensive – range of wearable gem-based accessories, Amsterdam Sauer is a well-known destination. Their first shop was inaugurated in 1953 inside the Copacabana Palace Hotel and their advertising campaigns feature major Brazilian celebrities. The company has several shops, including one on Copacabana's sea front at Av. Atlântica, 1782. Tel: (21) 2548.6029. Open Monday to Friday from 8am to 8pm, and Saturdays from 8:30am to 7pm.
Gemstone crafts from Feira Hippie can be purchased from around $50 apiece, and it's okay to haggle in Brazil's markets. At Amsterdam Sauer, you'll need deeper pockets. For example, a citrine and amethyst ring will set you back $2,650.
Buy It on Amazon:
Offline reading and travel directions:
You can carry this article in your mobile device to read offline and create a self-guided walk to visit the venues featured herein with the GPSmyCity App (available on
iTunes App Store
or
Google Play Store
).
---
4. Beachwear Rio is famous for its iconic beaches, such as Copacabana and Ipanema, and it's only natural that fashion-conscious Brazilians would develop a flair for chic beachwear. Bikini arrived in Brazil in the 1950s on the bodies of local pin-ups, who pioneered it on the beach in front of the glamorous Cocapabana Palace Hotel. It didn't take very long for the rest of Brazilian women to follow suit and adopt the two-piece beach outfit. The 1970s saw the introduction of the famous low-waste 'tanga', which was a lot smaller than the traditional bikini. The 1980s saw many design innovations and the arrival of bolder colors. These days, there is no single trend, although retro models seem to rule. The same apply for men, for whom trunks have become bigger, 1950s style. Blueman is the top brand for Rio beachwear and part and parcel of its history. Created in 1973 by David Azulay, it sells its ware at mid-range prices, but shoppers can be sure to be taking home a quality product with great tailoring and fabulous patterns. Blueman makes beachwear for both men and women. It is found in many shopping malls, as well as in the heart of Ipanema at R. Visconde de Pirajá, 351. Tel: (21) 2522.8673. Open Monday to Friday from 9am to 8pm, and Saturdays from 9am to 6pm.
Men's beachwear starts at $60, while women's beachwear prices are around $100.
---
5. Brazilian Ceramics Brazil has an established tradition in ceramics, and one genre that is particularly popular and typical is traditional men and women figurines. These often represent the characters that populate the imagery of the mythologized Brazilian northeast. José Silvano is an artist represented by the shop/gallery; his work is heavily influenced by traditional images of a pastoral Brazil. Feira Hippie de Ipanema located at Praça General Osório, s/n - Ipanema offers a wide selection of objects from different regions of Brazil, all carefully selected amongst the best craftspeople. The market opens Sunday from 9am to 5pm.
A set of figurines emulating chess pieces costs $122.
---
6. Canga Often sold by mobile vendors working Rio's sandy strips, the canga, a beach towel that can double as a sarong, has become local postcard that comes in a variety of dazzling and colorful patterns. Inspired in the Balinese style, cangas have replaced beach towels since they are made in smoother, suppler fabrics, such as viscose. Sometimes known as 'saídas', two of the most popular patterns pay homage to the Brazilian flag and the black and white slithering design of Rio's stone promenades. If you go for the ones sold on the beach, they will cost between US$10 and US$15 and the quality is good. If you'd rather buy one from a shop, head to Bali Blue. In business since 1990, the brand is heavily inspired by Tropicalism and Brazil's exuberant fauna and flora. It was founded by a former navy officer who, upon visiting Bali for the first time, thought the Southeast Asian island's style would travel well in laid-back Rio. Address: Rua Santa Clara 33, Units 301/303. Tel: (21) 2256.8369. Open Mondays to Fridays from 9:30am to 6pm, and Saturdays from 10am to 1pm.
Prices vary but the most simple patterns costs as little as $10.
---
7. Cachaça Famous as the alcohol base of the Caipirinha cocktail, cachaça, a spirit made of sugar cane, has a long history that goes back 400 years to colonial Brazil, when the country was the biggest sugar producer in the world. The first drinkers of cachaça were slaves who were given this highly alcoholic drink (around 50% volume) to relieve the pain caused by hard work and to boost their energy. But its pleasant flavor extended its popularity to other segments of the society in the 16th century. Although banned for a few years to avoid competition with Portuguese produce, by the time Brazil gained independence, cachaça had become a staple of the national economy. These days, there are several upmarket versions of the drink, including organic varieties. It can be bought at any supermarket and some specialized shops, such as Mangue Seco Cachaçaria. Located in the old center, this shop/restaurant is the only venue in the city that sells all cachaça brands made in the state of Rio de Janeiro, and it also sells rarities produced in other states as well, recommended by the Brazilian Cachaça Academy. Mangue Seco also specializes in seafood and samba music (Rua do Lavradio, 23 – Centro Antigo. Tel: (21) 3852.1947. Open Monday to Saturday from 11:30am. Closing times vary, but it stays open late on Friday and Saturday (1am and 2am, respectively).
Expect to spend at least $10 to get a decent bottle of the stuff, although it can be cheaper than that. Very special, artisanal bottles can cost over $100.
---
8. Goiabada A staple of the Brazilian table and that of the whole of Portuguese-speaking world, goiabada is guava paste that's been cooked down with sugar and a bit of pectin. It appeared in Brazil when Portuguese settlers decided to use guava as a substitute ingredient to make marmalade. Typically, goiabada is sold in round, flat cans and its firm consistency makes slicing easy. At more upmarket delicatessens they can be found in wooden containers shaped like a brick. One of the ways that Brazilians like to consume goiabada is by mixing it with cheese to accompany coffee. The best places to buy goiabada are supermarkets. They sell them cheap and offer a wide range of options. Head to Pão de Açucar supermarket, which is all over Rio de Janeiro. If you happen to be in Copacabana, you can find one branch at Av. Nossa Sra de Copacabana, 493. Tel: (21) 2547.0372. Open every day from 7am to 11pm. Or just pop into any other branch and you'll be able to get hold of your goiabada can there as well! Or go to Cosa Nostra delicatessen for a more artisanal option. Rua Visconde de Pirajá, 303. Ipanema. Tel: (21) 2523.2745. Open Monday to Friday from 9am to 7pm and Saturdays from 9am to 2pm.
Popular goiabada brands sell from $5.
---
9. Guarana Products If you need an energy booster to cope with an action-packed holiday in Brazil, guarana is the answer. Not the soda drink you can get from any bar (although it is delicious), but the fruit and its derivatives which pack the double amount of caffeine compared to coffee beans. For this reason, guarana is a staple of health food stores where you can buy seeds that can be sucked on. It is also available as tincture, stick, punch mix, extract powder and even chewing gum. The plant has an important place in Brazilian indigenous culture, especially amongst the Tupi and Guarani peoples. The latter would make tea out of it by shelling, washing and drying the seeds. After that, they would pound them into fine powder. Mundo Verde is a health food chain that sells guarana products. One of the largest health food retailers, you can even find there guarana pills (combined with açai berry), recommended to fight fatigue and raise energy levels. It has several branches in Rio including one in the heart of Ipanema at Rua Visconde de Pirajá, 35. Tel: (21) 2287.0309. Open from 9am to 8pm, Mondays to Saturdays.
Prices start at $15.
---
10. Chita A variation on the word chintz, a nod to its Indian origins, these days the fabric known as chita is a Brazilian trademark. Popular as soft furnishing, it is also used for clothing, thanks to its bold patterns, rich in color and detail. The fabric arrived in Brazil in 1800 as an imitation of the Liberty style. For long it was associated with pastoral, cultural events like St. John's party in June. These days, however, chita is hip and often seen on catwalks and decorating cool restaurants who want to add a touch of national identity to the decor. Even Philip Starck has used it on his Mademoiselle chair. The best places to buy a piece of chita are popular fabric stores, such as Lealtex. If you are wondering around the old center, you can find a branch at Rua da Alfândega, 257/259. Tel: (21) 2232 8270. Or you can go to the Copacabana branch at Av. Nossa Senhora de Copacabana, 739. Tel (21) 2236.3085. Open from 9am to 7pm Mondays to Fridays and 9am to 2pm on Saturdays.
Prices start at $10 per meter.
---
11. Coffee Coffee is Brazil's premiere hot drink. In fact, the country was built on the coffee trade, which displaced gold and sugar cane as the main economic force back in the 18th century, when it was labelled 'green gold' by farmers. By the end of the 19th century, coffee accounted for 70% of Brazil's exports. These days, Brazil is responsible for 30% of the global coffee production. Café Pelé is one of the best known coffee brands, named after the country's greatest soccer player. It can be bought at most high street supermarkets, such as Pão de Açúcar (Av. Nossa Sra de Copacabana, 493. Tel: (21) 2547.0372. Open every day from 7am to 11pm. If you're after more upmarket, organic coffee, Armazém do Café may be just the ticket. The four-store chain offers a range of coffee types named after musical genres, such as samba and mambo. They have three branches in Ipanema, one of which is Rua Maria Quitéria, 77. Tel: (21) 2522.5039, open Monday to Friday from 8:30am to 8:30pm, Saturdays 8:30am to 7pm and Sundays from 10am to 6pm. If you happen to be in the old center, you can find them at Rua do Ouvidor, 77. Tel: (21) 2292.6987. Open Monday to Friday from 8:30am to 6:30pm.
At the supermarket, prices start at $2. From finer merchants, $10.
---
12. Straw Baskets Brazilians love straw as a material, especially in baskets. It's very common to see them adorn their living rooms and bathrooms. They are light to carry, resilient and can add a stylish touch of ethnic glamour to the decor. Ipanema's hippie fair on Praça General Osório on Sundays (9am to 5pm) is a good place to hunt for straw baskets.
Prices start at around $12.
---
13. Musical Instruments: Caxixi, Berimbau, Cuíca Famous for its amazing, rich musicality, Brazil is also home to some unique musical instruments, such as caxixi, berimbau and cuíca. Caxixi and berimbau are both instruments played by Capoeira musicians. The former is a percussion instrument that consists of a closed basket with a flat bottom filled with seeds. Berimbau is a single-string bow which provides Capoeira dancers with a rhythm. Cuíca is associated with samba, a type of friction drum whose tone has a high-pitched squeaky timbre, which has led some people to call it a 'laughing gourd' – it adds a delicious sound of mischief to a samba song. If you find yourself wondering around the old centre, you'll find a specialized Capoeira shop, called Lapa Rio Capoeira, which sells berimbau and caxixi. It also sells other types of capoeira gear, including clothing and crafts. It is located at Rua da Relação, 49. Tel: (21) 2509.4855. The store is open Monday to Friday from 10am to 6pm, and Saturdays from 10am to 3:30pm. For a cuíca, head to Casa Góes Instrumentos Musicais, also in the old center, at Rua da Constituição, 19. Tel: (21) 2222.1200. Open Monday to Friday from 9am to 6pm, and Saturdays from 9am to 1:30pm.
Berimbaus cost around $30. The price range for a decent cuíca starts from $80. Caxixis cost as little as $10.
---
14. Gilson Martins' Bag Designer Gilson Martins started his career in 1982 making bags for hip labels - Company, Shop 126, Fabricato and Cantão. But a casual encounter with curator Sheila Lerner on an airplane in 1990 gave him the encouragement to pursue a more ambitious route and turn his creations into works of art. Three years later he started producing his sculpture-bags for which he has ultimately become well-known. Since then his work has traveled far and wide, having landed on Paris' Galeries Lafayette and the Deutsche Bank expo in Berlin and Munich during the World Cup in 2006. He's also created a range called Lixo Nobre ('noble trash') that incorporates recycling and social responsibility into the design. Bold, funky and imaginative, Gilson Martins makes fantastic gifts for design lovers. He keeps three shops in Rio: two in Copacabana (R. Figueiredo Magalhães, 304. Tel: (21) 3816.552. Monday to Saturday from 9am to 8pm); Av. Atlântica, 1988. Tel: (21) 2235.5701. Monday to Saturday from 10am to 10pm, Sundays from 1pm to 7pm); and one in Ipanema (R. Visconde de Pirajá, 462. Tel: 2227.6178. Monday to Saturday from 9am to 8pm).
On average, GM bags cost around $100 or more, although some smaller items cost around $50.
---
15. Brazil Nuts Famous for their high nutritional value and anti-ageing properties, thanks to a high concentration of selenium, Brazil nuts have become a worldwide phenomenon. Known in Brazil as 'castanha do Pará' in reference to the northern state in the Amazon region, it is also one of best tasting nuts you'll ever try. In the regions where they are harvested, Brazil nuts are often toasted and ground into flour used in sweets and ice cream. Health food stores are the best places to find organic Brazil nuts. Prana Produtos Naturais is one Rio's health food pioneers. It inaugurated in 1980 with the Leblon branch. In 1994, a second branch opened in Barra da Tijuca (Av das Américas, 4666. Loja 141 (Mercado Praça XV) Tel: (21) 2431.9047). Open Monday to Saturdays from 9am to 5pm. Otherwise, most supermarkets will offer a wide selection of nuts, usually near the grocer's and often giving a customer a chance to buy them by the weight. Pão de Açucar supermarket is everywhere in Rio, including Copacabana (Av. Nossa Sra de Copacabana, 749. Tel: (21) 2547.0372) and Botafogo (R. Voluntário da Pátria, 213. Tel: 2527.2609). Open Monday to Friday from 8am to 10pm, Sundays from 8am to 8pm.
Brazil nuts cost around $25 per kilo.
---
16. Cantão Dresses Brazilian women love their flowing dresses, a perfect fit for the long, sultry summers. One Rio-based clothing company that taps the style perfectly is Cantão. In business for over 40 years, this Brazilian fashion house has been an object of desire for Brazilian women ever since it was launched. These days, it has 17 stores in Rio and also exports to several countries. Cantão dresses are popular thanks to their casual-chic cut, gorgeous patterns and comfortable fabrics. The style harks back to the hazy days of the 1970s, although it is not exactly nostalgic or retro. Summery, colorful and sexy outfits galore. Cantão keeps its own chain of stores and they are all over Rio de Janeiro, especially in Zona Sul, Check out the branch in the chic Leblon neighbourhood at Av. Afrânio de Melo Franco, 290. Tel: (21) 2294.2298). Open Monday to Friday between 10am and 10pm; Saturdays and Sundays between 3pm and 9pm.
The most basic models will cost around $100.
Other Interesting Souvenirs from Brazil
---
If traveling to Brazil is not on your immediate agenda, or you simply can't afford an extra space in your luggage, fortunately, these days, you can find a wide selection of authentic and truly interesting Brazilian souvenirs online. Presented here are some of the Brazilian products sought by foreign visitors, now available online for your convenience.
1. Ipanema Flip Flops
- Ipanema thongs, sleek and minimalist with an elegant twist, are functional and simple. Super comfy and flexible, with added security on foot, these are great for wearing around the pool, on the beach, or elsewhere on holiday. Made in Brazil of the 100% (or partially) recycled material (PVC)!
2. Brazil National Team Soccer Jerseys - One of the most recognized jerseys in the world, the famous yellow of Brazil. Participants at every World Cup, soccer-mad Brazil boast a proud tournament history, having won the prestigious trophy a record five times!!!
3. Sol De Janeiro Cosmetics - Sol De Janeiro's Brazilian cosmetics are really addictive to those who use it regularly, if not for its divine scent - smooth, calming and soft – then for the effect it produces on skin (saggy skin gets firm and tighten, and the rough skin - smooth, soft, and purified) as well as lips (moisturized, without an oily feeling, thanks to the immediate soaking). It does really make you feel as if you're on vacation on the sunny beaches of Rio!
4. Rio 2016 Olympics Merchandise - With the Olympic Games in Rio a few years away now, there's still an opportunity to pick up some one-of-a-kind Olympic souvenirs, from beachwear to collector's items, including flip-flops, pins, badges, and mascot dolls (Vinicius - representing Brazilian fauna, and Tom - representing Brazilian flora).
5. Brazilian Handmade Sweets - Brigadeiros chocolate truffles, a sweet delicacy from Brazil, handmade with the fresh and finest ingredients without any preservatives. Traditionally, Brigadeiros are covered in chocolate sprinkles. Bite size, fresh aroma, and pleasant texture of Brigadeiros produce a superior taste that makes you fall in love with it at the very first bite!
6. Christ The Redeemer - The statue of Christ the Redeemer in Rio is the largest art deco statue in the world. Now this icon of Brazil is available in reproductions, designed to sit nicely on desktops, shelves or whatever else in your interior. A great gift for family and friends!
Get GPSmyCity App for IOS or Android
You can read offline thousands of travel articles like this one in the "GPSmyCity: Walks and Articles with Offline Maps" app on
iTunes App Store
or
Google Play
. The apps also offer GPS navigation to guide you to the places featured in the articles.
Rio de Janeiro Walking Tours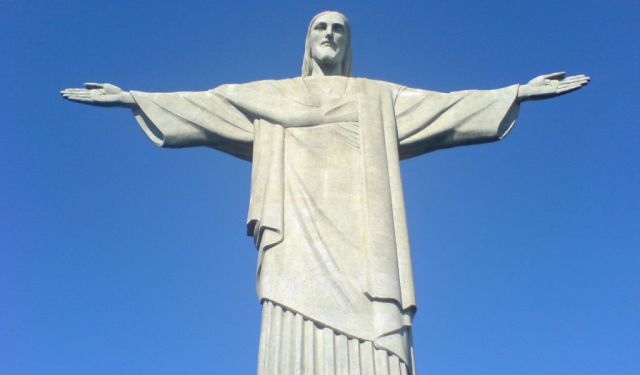 Rio de Janeiro can proudly boast of a number of landmarks that will impress even the most well-travelled visitor. This huge city, rich in culture and history, offers marvelous scope for sightseeing. Here's our rundown of spots you should definitely visit during your time in Rio.

Tour Duration: 3 hour(s)
Travel Distance: 5.5 km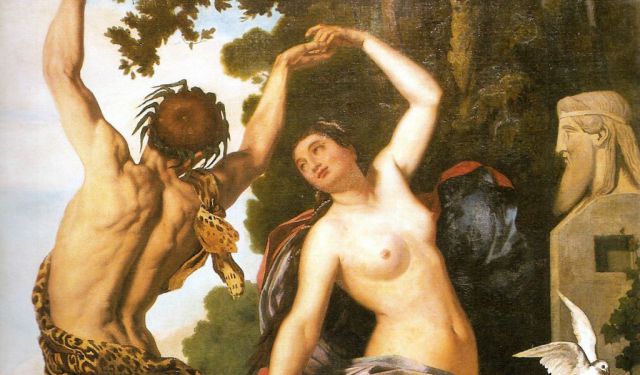 Rio de Janeiro is the perfect spot for visitors interested in cultural activities. As well as many great theaters and other cultural venues, Rio is home to more than 50 different museums. Take this tour to see the most important art museums in the city.

Tour Duration: 3 hour(s)
Travel Distance: 7.4 km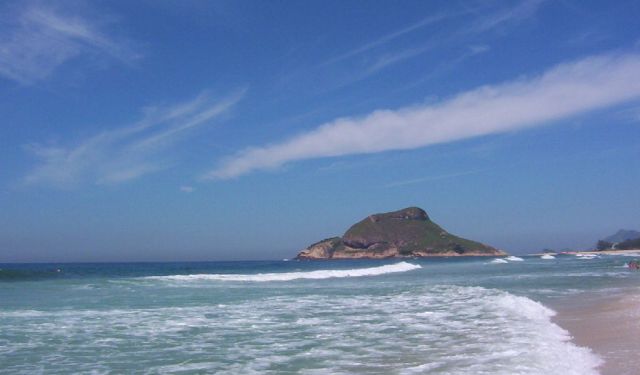 The Ipanema and Copacabana beaches are two of the main reasons Rio is so famous around the world. Take our self guided walking tour to discover these and more picturesque beaches and golden waterfront strips that will make for an unforgettable experience.

Tour Duration: 3 hour(s)
Travel Distance: 9.0 km