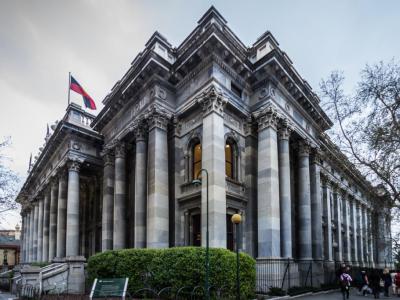 Adelaide Parliament House, Adelaide
The Adelaide Parliament House is located at the corner of North Terrace and King William Road. This parliament house replaced the Old Parliament House, which no longer had space for Adelaide's needs by the late-19th century.

The Old Parliament House is situated near the Adelaide Parliament House. It was completed in 1843. The building was constructed by Jacob Pitman with the plan to hold up to 200 people. In the end, the small, one-room building could hold no more than 50. While additions were made to this old building over the years, it was still not enough to hold the ever-growing needs of the city.

Construction on the Adelaide Parliament House began in 1883. The building is built entirely from materials sourced from southern Australia. In particular, Kapunda marble was used for a strong, long-lasting structure that was also beautiful. Unfortunately, due to lack of funds and contract disputes, it took 50 years to complete the west wing. The east wing wasn't started until 1934.

Visitors can tour the Adelaide Parliament House from 10 AM to 2 PM on weekdays. They can also walk by the Old Parliament House, which is now used as government offices.
Adelaide Parliament House on Map
Walking Tours in Adelaide, Australia