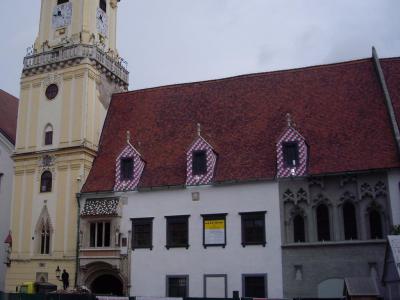 Bratislava City Museum, Bratislava
If there's a place to learn about Bratislava's history, it is undoubtedly the Bratislava City Museum. Founded in 1868, by the Bratislava (Pressburg) Beautification Society, this is the oldest continuously operating museum in Slovakia. The museum documents the history of Bratislava from the earliest days until the 20th century.

The initial collections included artifacts donated or bought from the local citizens, and were fitted into four major categories: library, archaeology, ethnography, and fine arts.

In 1896, the Museum presented its exhibits, for the first time outside Bratislava, at the millennial exposition in Budapest, where it was awarded the bronze medal. In the early 20th century, the dissolution of the Austro-Hungarian Empire and the inclusion of Bratislava into Czechoslovakia raised the need of a new identity for the Museum.

In 1923, it came under the administration of the City Hall, and since 1953 has been an independent institution. During the 1960-1970s, the Museum's collection grew further to include archaeological finds, coins, ancient drugs, as well as many other artifacts telling volumes about the history of the society, industry and culture of Bratislava.

Presently, the Museum offers visitors nine permanent exhibitions. It is open year round, six days a week, except Mondays. Feel free to pop in and check out the exhibits of your choice.
Bratislava City Museum on Map
Walking Tours in Bratislava, Slovakia