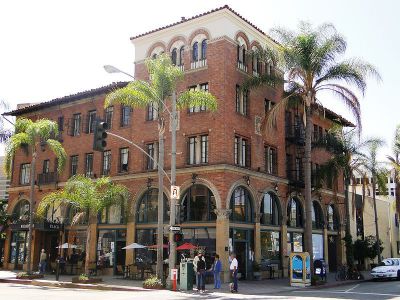 Broadlind Hotel, Long Beach
Situated at the intersection of Broadway and Linden Avenues (hence the name of the building), the Broadlind Hotel is a four-story historical edifice. Completed in 1928, this historical landmark is a perfect combination of Italian Renaissance architecture and American Midwest style.

The architecture of the Broadlind showcases the Italian Renaissance with its arches, stone columns and braided concrete ornamentation, but at the same time the red brick building also features a style commonly seen in the American Midwest. The wrought iron overhang above the entrance displays a bit of class New Orleans style, while the large wood beam doors have a flavor of Spanish mission architecture in them. What makes Broadlind Hotel special is that it blends the different architectural elements seamlessly together.

Today Broadlind is a luxury boutique hotel, giving visitors to Long Beach an unique opportunity to experience a piece of history in an architectural gem.
Walking Tours in Long Beach, California