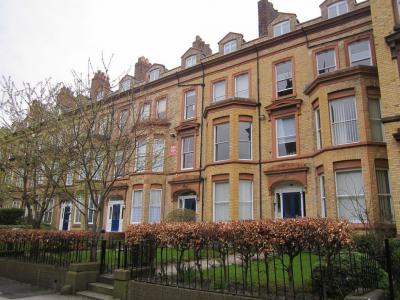 Gambier Terrace, Liverpool
Gambier Terrace is a street of 19th-century houses overlooking St. James's Mount and Gardens and Liverpool Cathedral. John Lennon of The Beatles lived at 3 Gambier Terrace in 1960 with former Beatles bassist Stuart Sutcliffe after Sutcliffe asked the others who lived there if the homeless Lennon could move in. They all attended nearby Liverpool College of Art. It was the first place John Lennon independently lived after his childhood home with his aunt. Paul McCartney and George Harrison were regular visitors and often rehearsed here together with the others.

John's move into a flat was a blessing in sky for his relationship with Cynthia Powell, his future first wife. At last, they had some privacy and could spent some quality time together without the prying eyes from others. Cynthia's mother was against her relationship with John Lennon, so when Cynthia stayed over at Gambier, she had to tell her mother that she was with her friend Phyllis.
Walking Tours in Liverpool, England