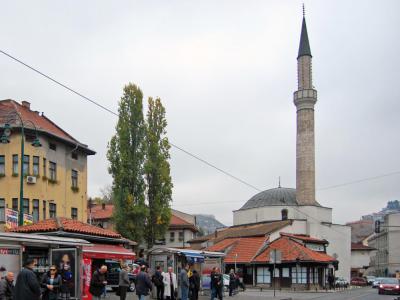 Muslihudin Čekrekčija Mosque, Sarajevo
Built in 1526 by Muslihudin hajji Mustafa Cekrekcija, Cekrekcinica Mosque is the only single-dome mosque in the region that has survived until today. The original deed of endowment of Cekrekcija is the oldest deed in Sarajevo. According to it, Cekrekcija also endowed 45 stores in Carsija.

The dome of the mosque is the work of architect Hajrudin. It is placed above the prayer area. The interior is beautifully decorated with geometric shapes and plant illustrations.
Muslihudin Čekrekčija Mosque on Map
Walking Tours in Sarajevo, Bosnia-Herzegovina