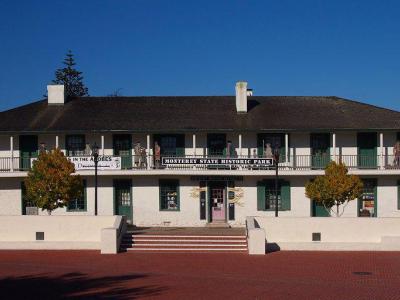 Pacific House Museum and Memory Garden, Monterey
This property in Monterey consists of a two-story adobe building that David Wright, a Scottish-born architect, constructed in 1847. Some of the functions this building has served include being a home for seafarers, a courthouse, and a law office. The state has owned this property since 1954.

One of the most unusual things about this building is that it has a well enclosed within the walls. As a result, over the years, the water has been free of contamination. Outside the building, a walled garden is the site of the city's annual Merienda celebration.

A costume exhibit that Monterey History and Art Association maintains is one of the most popular highlights here. In addition, you can check out Native American artifacts from the Holman Collection that offer insights into how these local, ancient cultures lived. Another benefit of this site is the California Museum of History housed on the property.
Pacific House Museum and Memory Garden on Map
Walking Tours in Monterey, California