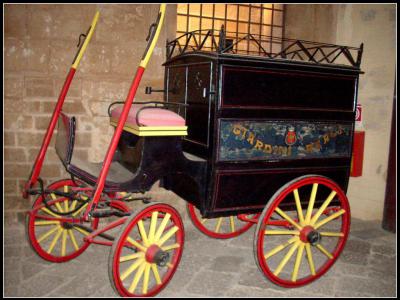 Palazzo Mirto (Mirto Palace), Palermo
The Palazzo Mirto dates back to the 17th century. The Filangeri family owned the palace for over 400 years before donating it to the city in 1982. This fabulous palace features original artwork and gives visitors insights into the lives of a wealthy Palermo family. The Filangeri family were part of the Sicilian nobility, and the palace represents an extravagant lifestyle from the past.

The 21 rooms all feature original furnishings. Visitors can admire the swaths of velvet and silk wallpaper that cover the walls. Decorations include frescoes, tapestries, and chandeliers. In addition, the floors are covered in majolica tiles, mosaics, and colored marble.

Visitors will enjoy the ballroom, enormous library, and the Chinese Salon. The Chinese Salon has silk wallpaper and black lacquer. In addition, a ceiling painting features European artists looking down at the room. The Smoking Salon's walls are decorated with colorful Cordovan leather. The Lounge of Diana features a swiveling Apollo statue that leads to a hidden passage.

A terrace on the second floor features an enclosed garden. The palace has English tour booklets available.
Palazzo Mirto (Mirto Palace) on Map
Walking Tours in Palermo, Italy