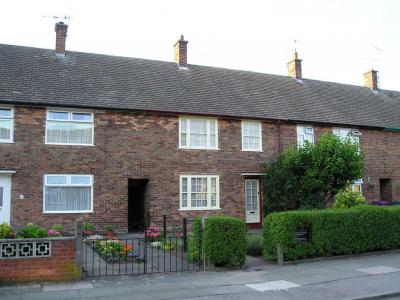 Paul McCartney's Childhood Home, Liverpool
Paul McCartney's childhood home is now a National Trust property in Allerton in south Liverpool. This is the house in which Paul McCartney lived for several years before he rose to fame with the Beatles, and it is labelled by the National Trust as "the birthplace of the Beatles". It was also the home of his brother Mike and the birthplace of the trio the Scaffold, of which Mike was a member.

The house was built and owned by the local authority, and the McCartney family moved in here in 1955 when Paul was at secondary school. The house has been in the ownership of the National Trust since 1995. The Trust calls the house "the birthplace of the Beatles" since this is the place where the Beatles composed and rehearsed their earliest songs.

The property has been meticulously restored to the appearance that McCartney would recognize from his younger years. When he was 14, Paul sat at the family piano and composed the tune for what would eventually be "When I'm 64". John wrote "I Saw Her Standing There" with Paul in this house.

In February 2012, both this house and Lennon's childhood home on Menlove Avenue were Grade II listed by Historic England.
Paul McCartney's Childhood Home on Map
Walking Tours in Liverpool, England