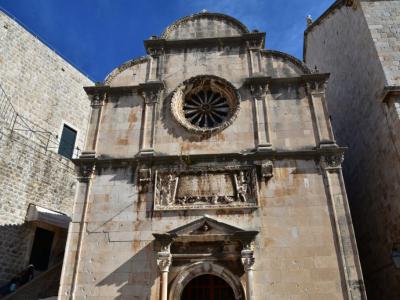 St Saviour's Church, Dubrovnik
This marvelous old house of worship is a major attraction in the Old Town of Dubrovnik. The building was erected in honor of Jesus Christ, in recognition for the town's deliverance from a great earthquake that struck in the early 1500s. In fact, you can find a monument to that located on the front side of the building. The construction was finished in 1528 led by the famed architect Petar Andrijich.

The overall design of the church is a Gothic cross, with a ribbed vault and one nave. The appearance of the outer walls is also Gothic, even down to the classic pointed windows. A keen observer of architecture will note, however, the bits and pieces of the Renaissance styling in the main building, as well as in some of the trimming.

This church is very important to the city because it is one of the few buildings that had survived the earthquake of 1667, which makes it particularly unique from a historical standpoint.
St Saviour's Church on Map
Walking Tours in Dubrovnik, Croatia