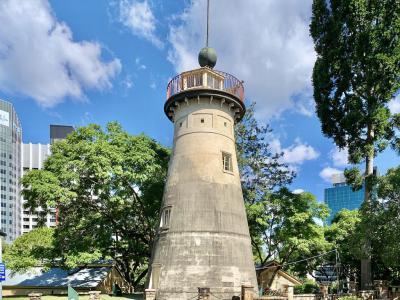 The Old Windmill, Brisbane
The Old Windmill is Queensland's oldest surviving building and one of the very few convict built buildings to remain in the city. It was constructed in 1824 to grind maize and wheat to feed the convict population of the colony. Originally a treadmill the mill, but the cloth sails were added a couple of months after its inauguration; however the treadmill was still put to use as a form of punishment. In 1841 two aboriginal men were hung from the windmill after they were deemed to have been guilty of murdering two members of a surveying party at Mount Lindsay.

Around 1849 the windmill was decommissioned and was put to use as Queensland's first museum and during the 1930s and 1940s it was used as a broadcasting tower. In fact, it is thought that this was the site of the very first TV broadcast in Australia in 1934. In 1866 a cannon was installed at the windmill and was fired each day at precisely 1pm for the residents of the colony to set their watches by.
Walking Tours in Brisbane, Australia