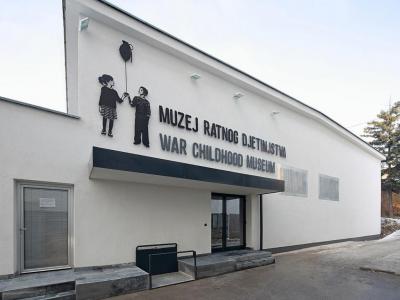 War Childhood Museum, Sarajevo
War Childhood Museum is the world's only museum exclusively focused on the experience of childhood affected by war. The museum, founded in 2017 by Jasminko Halilovic, a Bosnian author and editor, shows the history of the war in Bosnia through the eyes of children. It uses personal objects and videos to showcase the accounts of children in war.

Halilovic, a war child himself, started collecting first-hand accounts from other war children in 2010. With over 1,000 personal accounts, Halilovic started seeking artifacts from these former war children. With over 3,000 objects and numerous oral testimonies, the War Childhood Museum opened.

Collections in the museum include diaries, toys, clothing, and photographs. Patrons can also listen to testimonies from war children and read some of the interviews conducted by Halilovic.

The War Childhood Museum was awarded the 2018 Council of Europe Museum Prize as part of the 2018 European Museum of the Year Award.

The museum is open daily from 11 AM to 7 PM. Admission is free for children under five. The museum also offers free admission from 5 PM to 7 PM on the last Thursday of each month.
War Childhood Museum on Map
Walking Tours in Sarajevo, Bosnia-Herzegovina