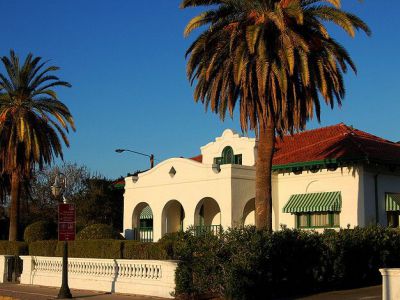 Corbett House, Tucson
The Corbett House is a popular stop for lovers of arts and architecture. This Mission Revival style home belonged to the J. Knox Corbett family from the last 19th century through the 1960s.

The Corbett family was a prominent family of Tucson, thus the house was one that was frequently a hub for parties and society events. It was also furnished with fine European arts and furniture. It houses one of the area's first air conditioning units. It was also rumored to hold a gin still during prohibition.

J. Knox Corbett was a mayor of Tucson and his wife, Lizzie Hughes Corbett, was the daughter of Tucson City Council member Samuel C. Hughes.

Visitors can take guided tours of the home on Sundays. It is not open to the general public.
Walking Tours in Tucson, Arizona