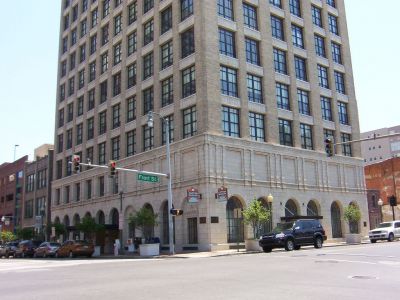 Cotton Museum at the Memphis Cotton Exchange, Memphis
The Cotton Museum at the Memphis Cotton Exchange is an exhibition hall that tells you everything you ever wanted to know about cotton. Located on the corner of Front Street and Union Avenue, the building is where cotton farmers would bring their bounty to sell to traders who would sell their purchases to textile manufacturers around the world. The museum gives patrons a glimpse into the history of the cotton industry in Memphis from the 1920s to present times.

Memphis is and was one of the biggest spot-cotton markets in the world. In 1874, the Memphis Cotton Exchange was established to help regulate that market. Some of the items visitors will see are cotton gins, bales of cotton, a 135-foot custom mural by Memphis artist David Mah, a Western Union telegraph, the trading board used to make transactions, and a display featuring clothing from the Cotton Carnivals of the days long gone by.

It is highly recommended to take the Legends of Cotton Row tour that shows visitors to downtown Memphis where many cotton transactions occurred. The museum also offers brown bag lunch lectures on the third Thursday of each month.
Cotton Museum at the Memphis Cotton Exchange on Map
Walking Tours in Memphis, Tennessee