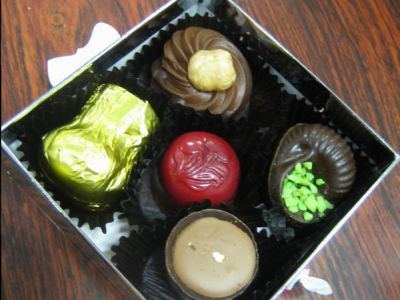 Du Rhône Chocolatier, Geneva
A live tribute to the Swiss traditions and culture, this chocolate factory in the emblematic Rue Du Rhône of Geneva has been in business for over 140 years! Established by one Monsieur Pertuiset in 1875, at the outset of the Belle Epoque, it quickly gained reputation by producing deliciously filled chocolate bars. Back then, the horse-drawn carriage of Monsieur Pertuiset often blocked the street until he had had the beloved Du Rhône praline to his heart's content.

In the 1950s, some of the manuscripts containing the company's famous original recipes mysteriously disappeared; thenceforth all the Du Rhône recipes are guarded with utmost care and kept out of sight, in a secret vault. In 1967, the Du Rhône sweets conquered the world, effectively putting the company in the top ranks of Swiss chocolatiers.

In 2018, Joël Dicker and Joel Fradkoff took over the Maison Du Rhône management, making its big comeback at 118 Rue du Rhône.

With passion, excellence, know-how and creativity as their main ingredients, Du Rhône Chocolatier never fails to surprise the palates of their customers with freshness and quality. Among their fine specialties are The carré amer, marc de dôle and mocca glacé. You can really indulge yourself in this shop and have a nice cup of hot chocolate, as well. Perfect for the chilly weather!
Du Rhône Chocolatier on Map
Walking Tours in Geneva, Switzerland