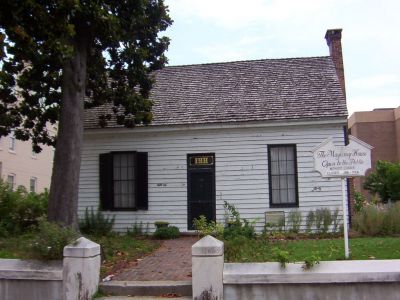 Magevney House, Memphis
Located on Adams Avenue in the Victorian Village is the Magevney House, one of the oldest residences in the city. The house was built in the 1830s by Eugene Magevney, an Irish immigrant, and includes an herb garden and grape arbor. Magevney emigrated from Ireland to the United States in 1828 and settled in Memphis in 1833. He worked as an educator and civic leader until his death from yellow fever in 1873. The house contains many personal effects of the family and gives an accurate glimpse into their lives.

The clapboard house is an important part of Catholic history in Memphis. It is the site of the first Catholic marriage, the first Catholic baptism, and the first Catholic mass. Magevney also helped to found the first Catholic Church in Memphis. The house was donated to the city of Memphis by the family of Eugene Magevney in 1941 and became part of the National Register of Historic Places in 1973.

The house is open to the public the first Saturday of every month from 13:00 - 16:00. Admission is free.
Walking Tours in Memphis, Tennessee