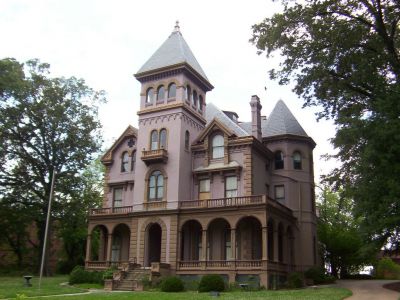 Mallory-Neely House, Memphis
The Mallory-Neely House is a historic mansion located on Adams Avenue in the renowned Victorian Village district of Memphis. The residence was built in 1852 for banker Isaac Kirtland and his family. The house name comes from two of the families that lived there, the Barton Lee Mallory and James Columbus Neely families. The home features an Italianate villa-style design, turn of the century furnishings and decor, stained glass windows, artwork, and statutes from the around the world.

From 1852 to 1969, several prominent families lived in the home. The last person to live in the house was Daisy Neely Mallory. The dwelling was deeded to the Daughters, Sons, and Children of the American Revolution upon Mrs. Mallory's death. The home became part of the National Register of Historic Places in 1972 and was turned into a museum in 1973.

The Mallory-Neely House is now a museum managed by the Memphis Park Commission and Memphis Museums, Inc. have managed the house since 1987.

Opening Hours: Friday and Saturday: 10:00 - 16:00. Tours are available on the hour and half hour with the last tour at 15:00.
Mallory-Neely House on Map
Walking Tours in Memphis, Tennessee