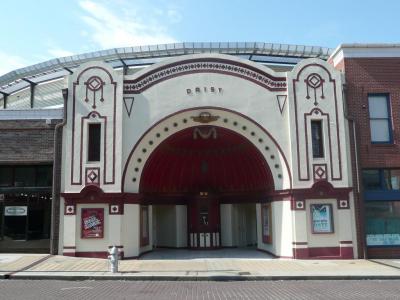 Old Daisy Theatre, Memphis
Located on the famous Beale Street, the Old Daisy Theater is known as the "#1 tourist attraction in the State of Tennessee". Built in 1902, the venue was a major stop on the "Chitlin' Circuit" from the 1930s to the 1960s. The "Chitlin' Circuit" was the only safe way for Rhythm and Blues artists to perform in the segregated South. George Benson, Ike and Tina Turner, Duke Ellington, the Jackson Five, Lena Horne, the Temptations, Aretha Franklin, and Wilson Pickett are just a few of the many musical artists who toured the South in this manner.

The theater reflects a Nickelodeon-Style design and features a horse-shaped balcony that is supported with iron rods, and a stage and screen located on the sidewalk. In the 1980s, the building was converted into a Blues Museum.

A new Daisy Theater was built across the street in the 1930s featuring live entertainment from established and up-and-coming artists, such as John Lee Hooker, Al Green, Sam and Dave, Bob Dylan, Alice in Chains, Justin Timberlake, Nelly, and the Cult.

Currently, the Old Daisy Theater serves as a banquet hall for meetings, events, and banquets. Catering services are available.
Walking Tours in Memphis, Tennessee