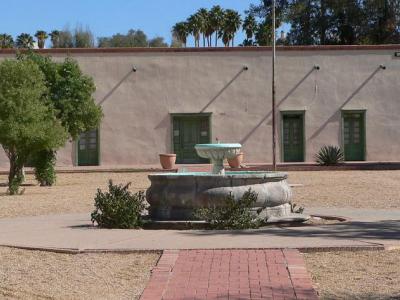 Sosa-Carrillo-Fremont House Museum, Tucson
The Sosa-Carrillo-Fremont House Museum is a historic adobe house located in downtown Tucson. Built in the mid-19th century, the house is a remarkable example of traditional Sonoran architecture and offers a fascinating glimpse into the lives of the people who lived in the area during that time. Today, the museum is a popular destination for visitors who want to learn more about Tucson's rich cultural history and experience the unique charm of the region's early architecture.

The Sosa-Carrillo-Fremont House was built in 1870 and is named for its original owners, the Sosa and Carrillo families, who were prominent Tucson residents. The house was later purchased by John C. Fremont, a famous explorer and politician, who used it as his family home during his time in Tucson. Today, the museum is managed by the Arizona Historical Society and offers visitors a wide range of exhibits and educational programs that explore the history and culture of the region.

Visitors to the Sosa-Carrillo-Fremont House Museum can take a guided tour of the house and its gardens, which have been beautifully restored to their original condition. The museum also offers a variety of special events and programs throughout the year, including lectures, workshops, and cultural festivals.
Sosa-Carrillo-Fremont House Museum on Map
Walking Tours in Tucson, Arizona