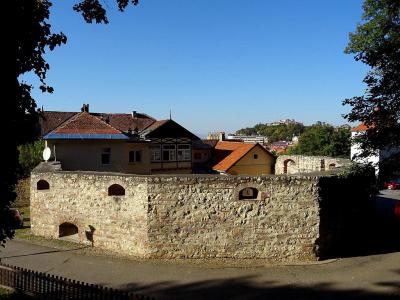 Spinners' Bastion (Bastionul Funarilor), Brasov
The Spinners' Bastion ( Bastionul Funarilor) is the oldest bastion of the Brasov citadel. It was first mentioned in documents in 1416, though it might have been built much earlier than this.

The bastion is six-sided with firing ports for defense. It was about 39 feet high in its original shape, but damages to the structure over the years have significantly altered its appearance. It survived the great fire of 1461 but was damaged in the great fire of 1689.

After its restoration, the Spinners' Bastion was used as a warehouse by the ropemakers' guild. A home for the guild was constructed near the bastion in 1794, but both were sold 100 years later.

The Spinners' Bastion was renovated in 2006 and is now a popular tourist site. Visitors are welcome to explore the bastion daily from 12 PM to 7 PM.
Spinners' Bastion (Bastionul Funarilor) on Map
Walking Tours in Brasov, Romania