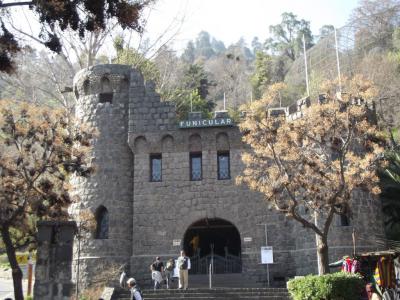 Teleférico de Santiago (Santiago Cable Car), Santiago
The Santiago Cable Car (Teleférico de Santiago) is a captivating aerial tramway designed for tourists, situated within the enchanting Metropolitan Park of San Cristóbal Hill in Santiago.

Commencing its construction in 1979, the project faced challenges due to the rugged volcanic rock terrain, which required installing 12 towers. After a year's effort, the Santiago Cable Car proudly inaugurated on April 1, 1980, boasting 72 ovoid-shaped cabins gliding at a speed of 14.4 kilometers per hour, covering a 4.8 kilometers stretch in just 20 minutes.

However, on June 7, 2009, an unfortunate mechanical failure occurred, leading to the temporary suspension of its services. In response, a comprehensive project was introduced in 2011, aimed at revamping the cable car system, providing it with new cabins, and restoring its infrastructure. Graciously, the cable car resumed operations on November 24, 2016, inaugurated by President Michelle Bachelet.

Presently, the renovated cable car is equipped with 47 cabins, with 16 cabins each in striking red, blue, and green colors, capable of accommodating up to six passengers each. Additionally, eight specialized cabins are thoughtfully designed to accommodate bicycles, with four in each carriage, along with a maintenance trolley. The system now operates at a flexible speed, ranging from 1 to 5 meters per second, which is approximately 18 kilometers per hour.

The cable car route encompasses three distinct stations: Oasis, Tupahue, and Cumbre. At the Cumbre station, passengers can conveniently connect with the Funicular de Santiago. The Tupahue station is conveniently located near the Tupahue Pool, the serene Mapulemu Botanical Garden (referred to as the "Forest of the Earth"), and the inviting Camino Real Restaurant.
Teleférico de Santiago (Santiago Cable Car) on Map
Walking Tours in Santiago, Chile
Useful Travel Guides for Planning Your Trip
---