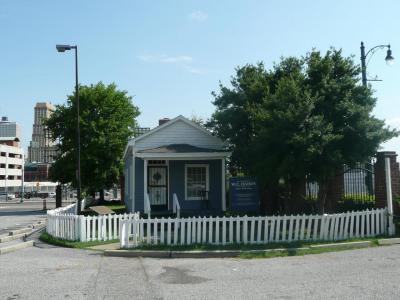 W.C. Handy House Museum, Memphis
This modest Beale Street house was once the address of William Christopher Handy (1873–1958) who went down in history as the "Father of the Blues". Handy moved to Memphis, Tennessee in 1909 from his native Alabama after touring through Mississippi. He settled in a two-room shotgun house on Jeanette Place in South Memphis. Here the legendary classics like "The Memphis Blues," "St. Louis Blues," and "Beale Street Blues" were written, the tunes of which still seem to be floating in the air!

In the mid-1980s, the home was moved to Beale Street and restored; it currently serves as an interpretive center. Although the house displays just a sampling of Handy memorabilia and artifacts, numerous old photos will lead you through the highlights of W.C. Handy's fascinating life. There's even the desk at which he wrote many of his famous songs.

Whilst perusing old photos, you'll be able to listen to the commentary from a knowledgeable guide. The W.C. Handy house is a quick stop, since the museum is small and the tour only lasts about 20 minutes.
W.C. Handy House Museum on Map
Walking Tours in Memphis, Tennessee