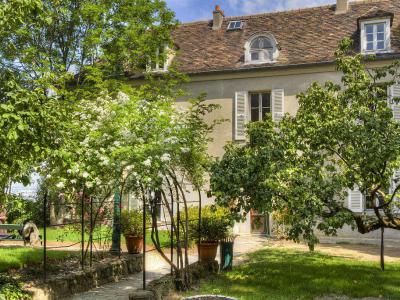 Musee de Montmartre (Montmartre Museum), Paris
Once a residence for painters, writers, and cabaret artists during its prime at the turn of the 20th century, this time-honored structure, now the site of Montmartre's historical museum, dates back three centuries. One of its most illustrious occupants was none other than Pierre-Auguste Renoir, who immortalized the scene of sun-soaked merrymakers in his iconic painting, "Bal du moulin de la Galette".

Recounting the vivid past of this celebrated district of Paris, the museum boasts a permanent collection that features a treasure trove of objects of historical significance, such as old maps, original documents, photographs, Toulouse-Lautrec posters, and original Erik Satie scores. It even showcases sections dedicated to pivotal events like the Revolution of 1789, the Russian invasion of 1814, the Commune in 1870, and the construction of the Sacred Heart Basilica in 1875.

In a bold move, the museum underwent an ambitious renovation in 2014, expanding the exhibition space twofold by incorporating the refurbished studio apartment once shared by the mother-and-son duo Suzanne Valadon and Maurice Utrillo, as well as the remodeled Demarne Hotel, which houses the museum's temporary exhibitions.

To complement the museum's exhibits, the enchanting gardens surrounding the building, affectionately named after Renoir, have been revitalized, meticulously recreated according to the artist's paintings. From here, visitors can gaze out at the vineyard, which has been flourishing since the Middle Ages and was replanted in 1933. According to the New York Times, the vineyard is purported to produce the most exorbitantly priced inferior wine in the entire city.
Musee de Montmartre (Montmartre Museum) on Map
Walking Tours in Paris, France
Useful Travel Guides for Planning Your Trip
---