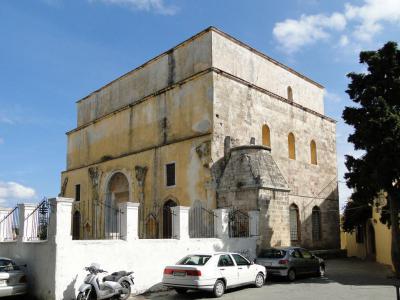 Mustafa Mosque, Rhodes
The Mustafa Mosque was built to honor Sultan Mustafa III in the mid-18th century. After the Ottoman Turks conquered Rhodes in the 16th century, they brought their religious and architectural influences to the city.

Four pillars were used to support a porch. The porch no longer stands, but visitors can see the remains of the pillars.

The mosque's dome and minarets were destroyed and have not been replaced. However, this beautiful mosque is still used today for weddings and special events. In the courtyard, visitors will find an attractive and unique 12-sided fountain with beautiful carvings.
Walking Tours in Rhodes, Greece