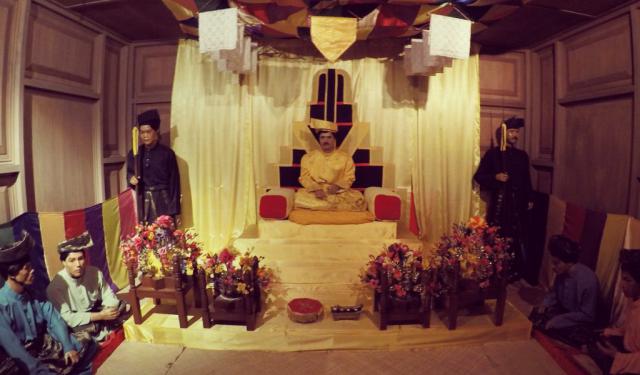 Jelebu - A Drive To The Other Minang Hinter, Kuala Klawang, Malaysia (B)
I have always overlooked the fact that Malaysia is a small country so much so that the longest drive would take about 8 hours, barring the usual festive season traffic jam. This coupled with well-built roads and highway system make short road trips to seemingly far-flung places an attractive proposition. Over the weekend, my friend and me decided to take an old mountain back road from Hulu Langat, Selangor to the interior district of Jelebu, Negeri Sembilan. This route passes by a scenic dam, gorgeous valleys and a couple of recreational falls before exiting into two interesting forgotten towns that are unique on its own. Here's a recap of our journey to the "other" Minang hinterland.

After navigating through the winding roads to Cameron Highlands and Fraser's Hill, surely there must be more mountain roads to explore. The 60 km stretch from Hulu Langat to Jelebu might not be the most challenging ride but it makes up with spectacular views and pleasant weather. The sight of the mountain range and valleys makes you want to stop and enjoy the view with a tumbler of coffee while the drive with the windows down lets you feel the pure breezy air, finally free from the choking smog of the city. At least hundreds of mountain bikers and Ultra-Marathoners on that day seem to agree with me.