Walking Tours in Berlin, Germany
We do not walk on our legs, but on our will, says the German proverb. Indeed, wherever there is a will, there is always a way. Almost 30 years past the fall of the Berlin Wall, the city is once again firm on the European map of the most iconic tourist destinations. Berlin is quite easy to get around by public transport and walking. With so much to see, it may take you at least three to four days, complete with a will and a good pair of walking shoes, too, to explore the most significant sights of the German capital on foot.
The Berlin walking tours found on this page guide you to the best known city attractions, hip and charming neighborhoods, hidden restaurants for authentic German food, shopping venues for finding locally made products, nightlife spots, and more...
Table of Content
---
Part 1. Step by Step Guide to Exploring Berlin on Foot
Precision is the foundation of everything German, so when you are in Berlin, you might want to do it as the Germans do and be precise in appreciating this remarkable city's diversity in accordance with a well-conceived plan and at your own pace. The latter is very easy to do with the help of our themed walking tours (grouped by city districts or areas of interest) covering Berlin's prominent attractions and hidden gems, all fitted with GPS-powered route maps and navigation tools. Also, if you fancy a tour of Berlin guided by a knowledgeable local, we can provide that as well.
Sightseeing - City Introduction
First things first is the rule that applies to Berlin, especially when it comes to sightseeing. Being here for the first time, you would definitely want to start by visiting the city's major highlights, such as the Brandenburg Gate, Reichstag, Unter den Linden, Fernsehturm (TV tower), Holocaust Memorial, Checkpoint Charlie, and many others. The below walking tours cover all of these sights and more: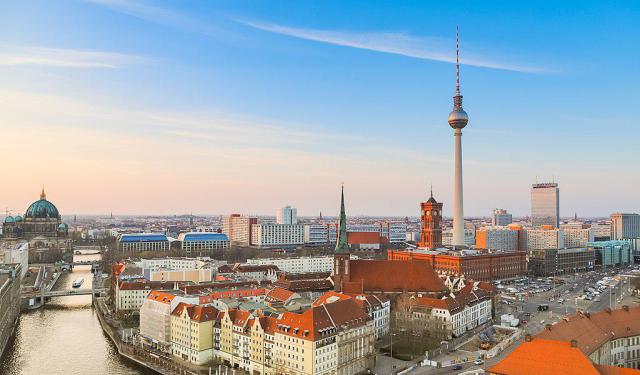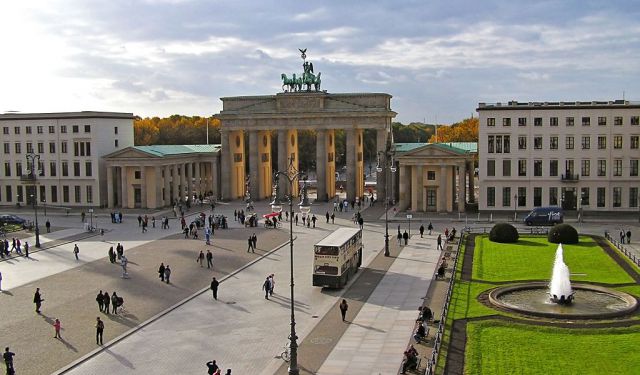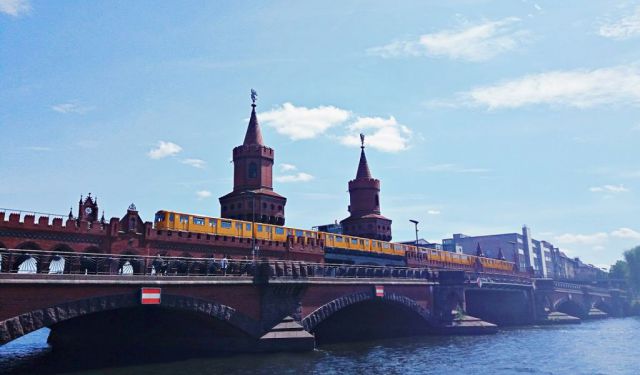 Sightseeing - More of Berlin
After you have seen Berlin's main landmarks, you may want to "dig deeper" into the districts' scene to learn the local stories, feel the atmosphere, and see what makes Berlin a fascinating metropolis. The most prominent neighborhoods of Berlin to check out are:

Mitte - the most visited district of Berlin; home to a number of Baroque and classical monuments, cultural and historic sights, as well government buildings;

Scheunenviertel ("Barn Quarter") – one of Berlin's oldest and most charismatic neighbourhoods. A slum before WWII, today it greets visitors with numerous cute "surprises" hidding around every corner;

Tiergarten – renowned primarily for its huge inner-city park of the same name, this is also home to the Berlin zoo, Victory Column, and other landmarks. Prior to the German reunification, it was a part of West Berlin;

Kreuzberg - formerly the "black sheep" of Berlin, favored by punks, bohemians, LGBT, and counter-culture enthusiasts, today this is one of the city's cultural centers packed with clubs, cafes, vintage shops, and music venues, still retaining its rebellious spirit;

Nikolaiviertel ("Nicholas' Quarter") – the charm of old Berlin lives here preserved in the narrow streets and cozy houses of this idyllic neighborhood in the heart of the bustling metropolis. Berlin as it once was;

Neukölln ("New Cölln") - Berlin's hippest 'hood, one of the city's most rapidly developing areas characterized by high percentage of immigrants, students and creative folk who are largely responsible for its continuous renovation. Home to an array of vegan cafes and hybrid stores set amid old-time Gründerzeit buildings, kebab shops and laundromats;

Prenzlauer Berg – the once-upon-a-time bohemian area, today inhabited predominantly by new parents and university students who give it much of a fusion character, complemented by tree-lined streets, colorful boutiques, and abundance of hookahs actively in use.

To navigate each of these neighborhoods with ease, check out the following self-guided walks:
Food and Drink
Berlin's population is youthful and international, hence the local food scene catering to people on a budget. The influx of immigrants has ensued the arrival of ethnic food and updated the classic German culinary. Street food is very popular in Berlin widely available at number of great street food markets and, of course, beer gardens!

There are three main types of tasty and cheap sausages sold at the majority of Berlin's biergartens: Currywurst - "hot curry dogs" drowned in ketchup and curry powder; Bockwurst - made of the variety of meats, incl. pork, lamb, chicken & turkey, and sometimes fish; and Ketwurst ("ketchup + wurst") - hot dog in a bun, covered in ketchup.

Thanks to a huge Turkish population, in Berlin you can get a decent Döner kebab - meat (chicken or lamb) and salad served in the fluffy bread - for as little as €2-3. Originally Turkish, Döner and its vegetable variation are now very much Berlinerisch, too.

For these and other, imported and more traditional staples of Berlin's cuisine (e.g. schnitzels, burgers, etc.) much as the locally-brewed beers and drinks, check out the following guides:
Shopping
Shopping in Berlin is like a crazy quilt, for there's no shortage of what you can buy here. It is worth noting that the goods made in Germany are cheaper than those imported from, say, the United States. The wildly diverse assortment of German-made products worth bringing home from Berlin includes designer jewelry and clothes, watches, crafts, leather goods, fragrances, finest local beer (notably Berliner Weisse), meats, chocolate, schnapps, and lots of other stuff.

The most discerning shoppers traditionally head to the classic department stores like KaDeWe, Europe's largest department store laden with high-end and luxury items, or the areas like Kurfürstendamm (Ku'Damm), Berlin's main thoroughfare in the western part of the city lined with quality stores carrying tonnes of diverse merchandise and souvenirs. The specialty stores on the side streets surrounding Ku'Damm are also worth checking out. Another key shopping street, close to Ku'Damm, is Tauentzienstrasse.

To explore Berlin's shopping scene in more detail and to find the best German products on sale, all in the right places, follow these guides: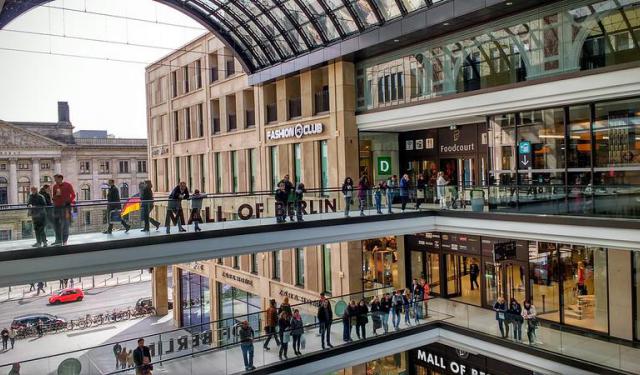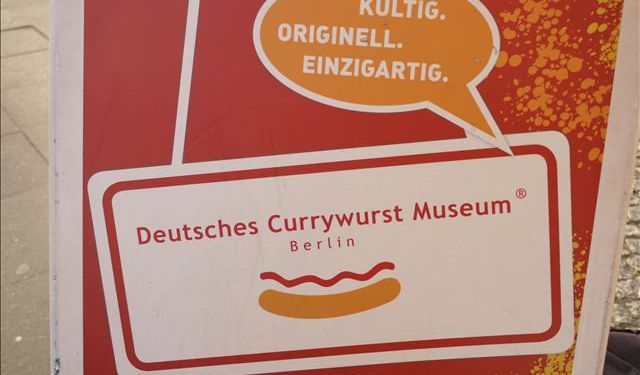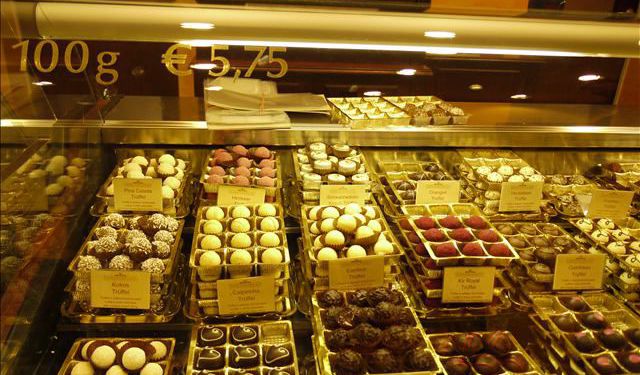 Nightlife
When the night falls, Berlin affirms its reputation of one of the best, if not the best city in the world for nightlife, particularly clubbing. In Berlin, nightlife runs around the clock, catering to every taste and interest. The neighborhoods particularly prominent "at night" are Kreuzberg and Mitte. Some of Berlin's nightclubs have a reputation for turning a good number of visitors away, so getting in may present a bit of a challenge. If you're anxious to get past the notoriously finicky doormen, follow these tips:
Museums, Arts and Literature
In the last couple of centuries, Berlin has found itself at the epicenter of the historic events that have shaped the world we know. Thus, it is not at all surprising to find so many world-class museums in one city, showcasing everything, from the ancient to present day artifacts. Mitte ("the middle") is the historic center of Berlin where most of the city's museums (including the Museum Island) are located. Whatever your interest, you will find here what you want, be it new, old, or futuristic. The Museum Island houses five world-renowned museums and is itself a designated UNESCO World Heritage Site.

If you plan on visiting many museums, it may be wise to get a Berlin Pass. This will save you a few bucks. Tourists visiting Berlin are also advised to procure the Berlin Welcome Card Museum Island which offers additional benefit of museum entry. Most museums allow students at half price, so it helps to bring along a Student ID (if you have one with a valid date on it).

To find your way around these and other prominent museums and historic sites of Berlin, and to satisfy your hunger for knowledge, follow the below guides:
Other Tours of Interests
For other travel-related topics in Berlin generously presented by our contributors, check out the below list and explore the city in the comfort of your own self:
---
Part 2. Getting Around Berlin
Berlin is a sprawling city, nearly 5 times the size of Paris, so you will most probably have to rely on public transport, in between walks, to explore the city in its entirety. Luckily, Berlin's public transport network is very well-established and incorporates subways, trains, trams, buses, bikes, ferries, and taxis. Tourists visiting Berlin usually buy a Berlin Welcome Card to get around, which covers all the available modes of transport, plus offers discounts for a certain number of days and Zones A & B or A, B & C.

Berlin Welcome Card:

- 48h €19.90 (A,B) / €22.90 (A,B,C)
- 72h €28,90 (A,B) €30,90 € (A,B,C)
- 72h + Museum Island €45.00 (A,B) / €47.00 (A,B,C)
- 4 Days €33.50 (A,B) / €35.90 € (A,B,C)
- 5 Days €36.90 (A,B) / €41.50 € (A,B,C)
- 6 Days €42.50 (A,B) / €46.50 € (A,B,C)

Combined tickets for the main tariff zones (A, B and C) are available from the machines at the U-Bahn and S-Bahn stations. There are tickets for a single ride, daily, weekly or monthly use. The U-Bahn, S-Bahn, bus, and tram use the same ticket. Make sure to validate your ticket prior to boarding the train at a ticket-validation machine on the platform. The tickets sold on a bus or tram are usually validated already.

- Single One-Way Ticket: €2.80 (A,B) / €3.40 (A,B,C)
- Short Distance (three stop) Single One-Way Ticket: €1.70
- Day Card: €7 (A,B) / €7.70 (A,B,C) – the fare covers up to 3 children aged 6-14. The ticket is valid from its validation until 3am the following day
- Small Group Day Ticket (up to 5 people): €19.90 (A,B) - the most cost-effective for 3 to 5 people
- Berlin Schönefeld Airport Express Train: €3.40

***All fares and prices are subject to change year on year.***

Train

S-BAHN (elevated light railway) – other than being speedy and efficient, this is a good way to observe Berlin. There are 15 routes in operation, serving three main lines: east–west, north–south, and circular in central Berlin. S-Bahn runs from 4am to 12:30am, and later on weekends. It often intersects with U-Bahn lines, so you can jump from one service to the other.
U-BAHN underground trains are also fast and efficient way to navigate Berlin. There are 10 lines in operation, running from 4am until midnight, and later on weekends. During rush hours, U-trains depart every 3-5 minutes.

Bus

If you're not in a rush, hop on a bus to get around Berlin and enjoy the views, especially from the upper deck. The most scenic routes are #100 and #200, which go east from Bahnhof Zoo to Mitte, passing by many Berlin landmarks. For these, you should buy a ticket ahead of the boarding.

Bus fare between Tegel Airport and the City Center is €2.40.

Night Travel

No matter how late it is, you can get pretty much anywhere in Berlin around the clock using the public transport.
U-Bahn services (all except U4 and U55) run at 15-minute intervals all night through Friday, Saturday and public holidays.
Sunday to Thursday, there are night buses (N1, N2 etc) running along the U-Bahn routes between 12.30am and 4am every 30 minutes.
MetroBuses (M11, M19, etc.) and MetroTrams (M1, M2, etc.) operate nightly every 30 minutes between 12.30am and 4.30am.

Taxi

Berlin taxis are expensive, reliable and plentiful. The flag fall charge is €3.90 followed by €2 payable for each kilometer the first 7 kilometers, and then €1.50 per kilometer. The day and night rates are the same. You can get a taxi for a short journey – up to two kilometers for €5 (just make sure to say "Kurzstrecke" to the driver before they turn on the meter) – but this is only if you have flagged down a cab on the street (not picked one up at a taxi stand). The latter are numerous, especially in downtown areas near stations, theaters, clubs and other venues, as well as at major intersections. You can order a cab by phone 24 hours a day on 261 026. Most firms serve people with disabilities, but need a prior notice. You can pay taxi with a card (all except Diners Club), at a €1.50 surcharge. Bulky luggage, not fitting into the trunk, will cost you additional €1 apiece. The usual tip to the driver is about 10%.

Taxi Between Tegel Airport and City Center: €20–€25
Taxi Between Schönefeld and City Center: €40

Bikes

The predominant flatness of Berlin's landscape, complete with the abundance of dedicated cycle paths and green areas, makes it a perfect setting for cyclists. In good weather there's no better way to roam Berlin than on a bike.

You can rent bikes from Fahrradstation for €15 a day or €39 for the whole weekend. DB Call-A- Bikes system charges around €1 for half an hour or around €15 for 24 hours. Just call 069 42 72 772 whenever you see one of their bikes (scattered all over the city) to register and unlock it; when done, you can simply lock it back in and give them a call.
---
Part 3. Where To Stay
Berlin has 12 official districts, further subdivided into a total of 96 neighbourhoods. It is a city with an imposing size, and a unique peculiarity left as a scar on the city's face: the Berlin Wall. And even though it's been a while since its fall, the difference between the western and eastern parts can still be easily observed.

Generally speaking, if you are looking for an alternative experience, choose to stay in east Berlin, and for a more upscale trip, choose the Western part. We've highlighted 8 neighbourhoods we'd recommend you to stay in.

Mitte – the official heart of Berlin, where all types of attractions are clustered together with plenty of fine eateries, shopping and entertainment venues and accommodation options

Prenzlauer Berg – a centrally-located residential neighbourhood with lots of entertainment options and cheaper accommodation

Friedrichshein – a hipster neighbourhood encompassing cheap accommodation and food, and some of Berlin's most famous clubs

Kreuzberg – affordable and LGBT-friendly neighbourhood welcoming everyone looking for fun and cheap accommodation

Tiergarten – peaceful neighbourhood ideal for a family stay

Charlottenburg – a residential neighbourhood with plenty of accommodation options and an intense nightlife

Schöneberg – a somewhat renovated nice-looking neighbourhood ideal for a family stay or a romantic sojourn

Neukölln – a diverse neighbourhood offering cheaper accommodation options and an alternative experience.
---
---
Part 4. Practical Tips
- Berliners take things easy, including dress code. They dress casually regardless of the occasion, so you don't have to worry about not having anything fancy to wear to a posh restaurant. On the contrary, all dressed-up you're likely to be stopped at the door to a nightclub as an undesirable alien. Weird looks are welcome! Second-hand clothing is big in Berlin. In summer there are numerous flea markets all over the city (each neighborhood has its own) where you can get decent clothes for as little as €1.

- Weather changes fast in Berlin. Sunny morning can turn to a rainy afternoon quite abruptly, so having a raincoat and extra jumper in the bag, or wearing something proper warm (coat, hat, gloves) in winter is advisable. Even in summer, it can get chilly in the evening, so a cardigan could come in rather handy.

- Berliners don't hide their drinks in public (parks, streets). Public drinking is perfectly alright – as long as you're not bothering anyone, no one will bother you either. You're not supposed to drink on public transport, though, but then again - if you're not making a scene, they'll most likely leave you to it.

- Berlin is quite old-fashioned in terms of cash-only. Nearly all bars, cafes and restaurants, as well as small shops and street markets don't take cards. Even the ones that do, accept only German-issued cards (true of entire Germany). Therefore, having enough cash on hand is a must! If you draw cash at ATMs, avoid the ones in spätis (convenience stores) and those not affiliated with any bank, as they charge higher fees. It may be a good idea to check in advance with your banker at home to see which German banks they have affiliation with, so as to avoid high fees. Also, beware of the pickpockets operating in touristy areas or the U-Bahn, and keep your wallet safe.

- In Berlin, tipping is a way to say "danke"("thanks") for a good service. Usually, it's 10% at most. However, if the service isn't good (which may well be the case in Berlin), it is perfectly normal to leave no tip at all. In most cases, they simply round up the bill (e.g. for €4.30 they give a fiver). Always make sure to hand the tip personally to the waiter, rather than leave it on the table.

- Berliners tend to go straight to the point without beating much around the bush. This form of "directness" is often seen by strangers as mean impoliteness; scenes with people giving each other a mouthful, for whatever reason, are rather commonplace. True Berliners have rhinoceros skin for this sort of verbal exchange and don't take it personally. If you ever find yourself on the receiving end of this, keep it cool and show a bit of attitude in return. Speaking sarcasm as your mother tongue in Berlin goes a long way, and will earn you some respect.
---
Part 5. Berlin Walking Tours and How They Work
Most of the walking tours found in the previous section are self-guided, but there are also a few tours guided by locals. This gives you a freedom of choice of either exploring it on your own or as part of a group. In this section, we explain the walking tour types and how they work.
- Self-guided Walking Tours
If you like it on your own, you may download our mobile app "GPSmyCity: Walks in 1K+ Cities" (available at iTunes App Store and Google Play) to your mobile phone or tablet (must be powered by either iOS or Android) and get access to self-guided walks in over 1,000 cities worldwide, including Berlin.
The app basically turns your mobile device into a GPS navigator. All the walks come with a detailed route map and allow you to create your own custom tours. The app works offline so you don't need to worry about roaming charges abroad.
The self-guided walks fall in two categories:
a) City Walk Guides - designed for exploring the city on your own; they include sightseeing walks and discovery walks.
Sightseeing walks feature a curated list of attractions (presented in the order of visiting) and a route map. Each attraction comes with a picture and background information.
Discovery walks explore a certain neighborhood/area, featuring a suggested route by taking which you can visit the most notable local sights; they also include photographs and a brief description of the area.
To see how it works, watch this video.
b) Travel Articles. These articles are written by travel writers, bloggers and locals. Unlike ordinary articles, you can use these to create a self-guided walking tour and explore the described attractions using GPSmyCity app (available at iTunes App Store and Google Play). This is why we refer to such articles as "walking tours".
For more details on GPS-powered travel articles, watch this video.
Highlights of GPSmyCity App:
Self-guided walking tours in 1,000+ cities worldwide
Downloaded tours operating offline
Each tour comes with a detailed GPS-powered map
The map shows your moves from one stop to the next
---
Hardware You Need:
please check the
hardware requirements
for using the gpsmycity app.
---
Part 6. Other Useful Guides for Planning Your Trip
Here are a few other guides to Berlin that you may find useful when planning a trip: