London Camden Pub Crawl, London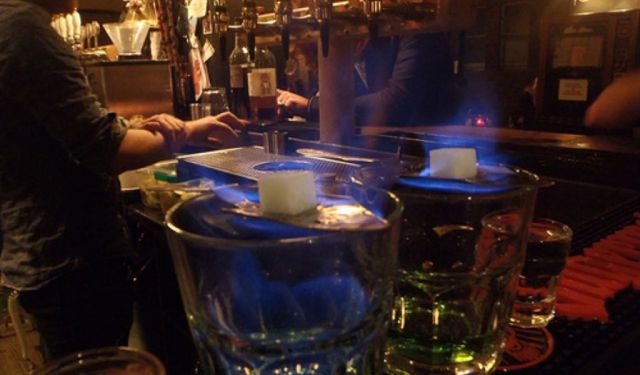 This tour represents the original alternative London pub crawl. It will take you off the tourist trail to the best bars, clubs and live music venues in London. You will get free shots, free entry, queue jump and drinks discounts saving you loads of money. More importantly, you get to meet and party with a whole lot of people. Highlights of the bar crawl include Proud Camden, a 200-year-old horse hospital turned into a club with stables fitted out as drinking booths and complete with stripper poles. We will also visit Blues Kitchen and Barfly, two of London's best-loved live music venues. You will hear the best soundtracks from the best movies ever if you come on Saturday. Mega-club KOKO is on Fridays, built inside an old theater, complete with opera boxes and the biggest mirror ball in Europe. Join us now and lose yourself to dance!

The Camden Pub Crawl starts between 19:30 and 20:30 everyday.
Tour Information
Tour Name:
London Camden Pub Crawl
Location:
London, England
Price:
16 USD / Per person
Included:
You must be aged 18+ and bring valid photo ID on the night (passport, driving license or national ID card). Sorry, no student cards accepted.
If you are running late we will have staff waiting for you at Belushi's Camden until 21:30. Please note that arriving late means you will miss out on one venue (and one free shot).
Not Included:
Sunday to Thursday: Tickets £12 online / £14 on the door.
Friday and Saturday: Tickets £14 online / £16 on the door.
Early Bird tickets available from £10.
For t-shirts add £3, payable on the door or when you buy your ticket online.
Season:
Jan, Feb, Mar, Apr, May, Jun, Jul, Aug, Sep, Oct, Nov, Dec
Tour Schedule:
Mon, Tue, Wed, Thu, Fri, Sat, Sun at 19:30

Contact This Guide
Use the form below to arrange booking of this trip directly with the guide. You can also use this form to:
Ask questions
Inquire availability
Receive offers