Bologna Cooking Class in a Pasta Factory, Bologna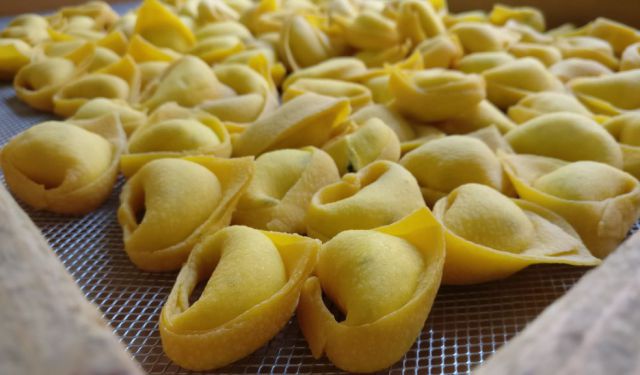 This cooking class takes places in a small pasta factory where every morning Bolognese women make handmade pasta. The "sfoglina" Martina will share all of her secrets held in her pasta laboratory in Bologna. In a few hours you will learn how to prepare the dough, following the traditional recipe, and you'll be directly involved in the laying of the dough, using a wooden "mattarello". You will also be taught how to make some traditional pasta dishes of Bologna's cuisine, as Tortellini, Tagliatelle and Tortelloni. At the end of the class we will organize a brief tasting, involving the prepared products and a few other typical regional specialties as cured meat and local wine.
Tour Information
Tour Name:
Bologna Cooking Class in a Pasta Factory
Location:
Bologna, Italy
Duration:
3.0 / Hour(s)
Price:
95 EUR / Per person
Price Notes:
70€ under 18 years.
Season:
Jan, Feb, Mar, Apr, May, Jun, Jul, Aug, Sep, Oct, Nov, Dec

Contact This Guide
Use the form below to arrange booking of this trip directly with the guide. You can also use this form to:
Ask questions
Inquire availability
Receive offers