Boston Freedom Trail (Photo Tour), Boston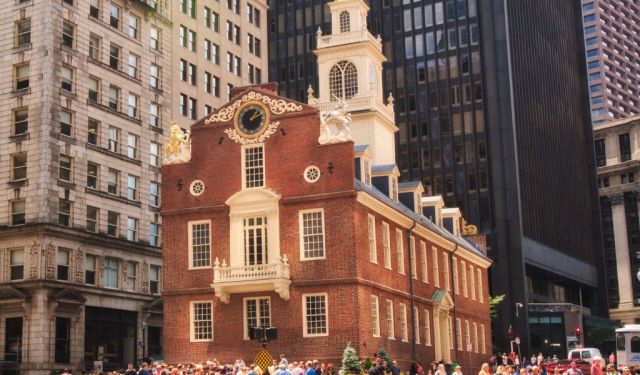 Explore Boston from a different angle on a photo tour. During this tour you will visit the actual sites where patriots schemed and protested against British rule and high taxes in a long struggle for independence. Fascinating historical commentary will reveal the truth behind the events that ignited the American Revolution. You will capture photographs of historic sites from a modern perspective: Boston Common, Park Street Church, Granary Burial Ground, King's Chapel, Benjamin Franklin statue, Old City Hall, the building where the Boston Tea Party meeting took place, the Old State House, Boston Massacre site and so much more. Our expedition ends at Faneuil Hall Marketplace. On this tour, you will learn how to:see creatively, compose images from unique perspectives, improve your photography skills using various camera functions and gain technical experience at your own pace.
Tour Information
Tour Name:
Boston Freedom Trail (Photo Tour)
Location:
Boston, USA
Duration:
1.5 / Hour(s)
Price:
40 USD / Per person
Price Notes:
Adult - $40. Youth (10-17) - $20.
Included:
The PhotoWalks Guide to Successful Photography is included in the tour price. This e-booklet provides valuable information on maximizing your photography skills and user-friendly explanations of camera functions.
Season:
Jan, Feb, Mar, Apr, May, Jun, Jul, Aug, Sep, Oct, Nov, Dec
Tour Schedule:
Sat at 12:30
Tue at 12:45

Contact This Guide
Use the form below to arrange booking of this trip directly with the guide. You can also use this form to:
Ask questions
Inquire availability
Receive offers