Delhi Cooking Tour (Street food at a local home), Delhi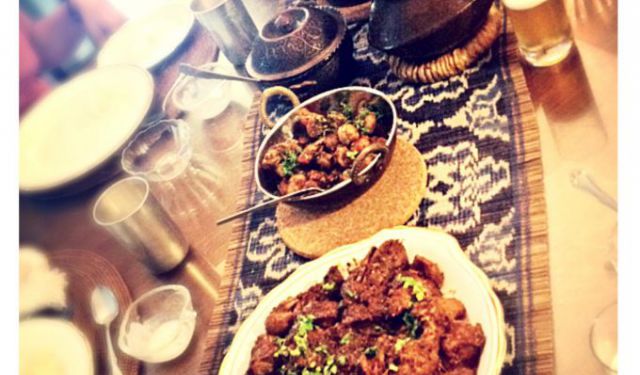 No visit to Delhi is complete without experiencing the hospitality of the Dilliwallas (Delhiites). The welcome note is done in a traditional way with garlands and tikka. This experience will let you enter the home of a local and enjoy the street food, which otherwise you are scared to try because of getting a Delhi Belly. A culinary expert will give you a hand and will teach you the nuances and secrets of cooking delicious street food. You will learn and discover the role of the numerous Indian spices and herbs. You will also find out how to eat the food in the Indian way. And for the brave hearts, there will be a chance to sample some of the local spices.
Tour Information
Tour Name:
Delhi Cooking Tour (Street food at a local home)
Location:
Delhi, India
Duration:
4.0 / Hour(s)
Price:
75 USD / Per person
Price Notes:
The above cost is per person for a group of 3 people.
Included:
Pick up and drop off at your hotel, transportation during the tour, culinary expert, Indian beer, a variety of street food (veg and non veg), Indian beer, printed recipes and Government service tax.
Not Included:
If the pick up is from a hotel near the airport, Noida or Gurgaon there will be an extra cost.
Season:
Jan, Feb, Mar, Apr, May, Jun, Jul, Aug, Sep, Oct, Nov, Dec
Tour Schedule:
Mon, Tue, Wed, Thu, Fri, Sat, Sun at 12:00
Mon, Tue, Wed, Thu, Fri, Sat, Sun at 17:00

Contact This Guide
Use the form below to arrange booking of this trip directly with the guide. You can also use this form to:
Ask questions
Inquire availability
Receive offers