Segovia Express Tour from Madrid, Madrid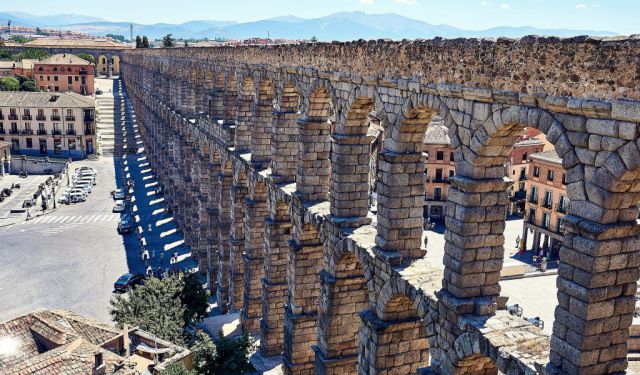 A comfortable tourist bus will pick you up from the center of Madrid. In Segovia you will receive an informative map with all the monumental treasures and you will have 4,5 hours of free time to enjoying the city. You will have the opportunity to contemplate the impressive Aqueduct of Segovia, one of the best preserved Roman constructions in the world. You will also walk through its charming streets that will remind you of the medieval past. Afterwards you will observe the beautiful Gothic Cathedral, the Plaza Mayor, the Jewish quarter and of course another of its magnificent monuments: the Alcazar. This castle served as the residence of the Kings of Castile and it represents the essence of the city.
Tour Information
Tour Name:
Segovia Express Tour from Madrid
Location:
Madrid, Spain
Duration:
7.0 / Hour(s)
Distance:
60.00 Kilometer(s)
Price:
33 EUR / Per person
Price Notes:
Adult (26-64) 33,00€.
Junior (11-15) 23,00€.
Student (16-25) 28,00€.
Senior (+65) 28,00€.
Kids (0-10) Free.
Included:
Round bus tour Madrid ↔ Segovia.
Tourist map with all the attractions of the city.
4,5 hours of free time in Segovia.
Season:
Jan, Feb, Mar, Apr, May, Jun, Jul, Aug, Sep, Oct, Nov, Dec
Tour Schedule:
Thu, Sat at 10:00

Contact This Guide
Use the form below to arrange booking of this trip directly with the guide. You can also use this form to:
Ask questions
Inquire availability
Receive offers