Pozzuoli Mediterranean Village Tour (Naples unexpected surprise), Naples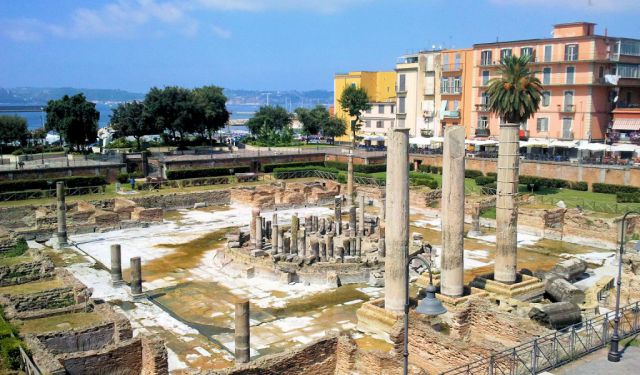 By joining this tour you will explore a place where past and present live together surrounded by an harmonic mixture of nature, sea, old Roman walls, volcanoes and the local atmosphere of a Mediterranean style village. Pozzuoli, situated in the Phlaegrean Fields area, is famous for its mythological history. Being the ancient port of the imperial Rome, in Pozzuoli you will see impressive archaeological traces just by walking through the panoramic streets and green areas of this lived and authentic town. Pozzuoli is an animated place, with vibrant local day life but at the same time it is a free open-air museum exhibiting its attractions and inviting you to explore. Far from overcrowded touristic places and thanks to its quiet atmosphere of a fishermen village, Pozzuoli will surprise you with its beautiful corners and will let you stay in a close relationship with local people. The wide offer of very good sea restaurants and bars enables you to have great breaks after the tour, tasting local food and wines. Pozzuoli will not disappoint you!
Tour Information
Tour Name:
Pozzuoli Mediterranean Village Tour (Naples unexpected surprise)
Location:
Naples, Italy
Duration:
2.5 / Hour(s)
Distance:
2.50 Kilometer(s)
Price:
Free
Not Included:
This tour involves utilization of Metro Line 2 to reach Pozzuoli. The trip is about 25 min.
Season:
Jan, Feb, Mar, Apr, May, Jun, Jul, Aug, Sep, Oct, Nov, Dec
Attractions Visited on This Tour:
Anfiteatro Flavio, Tempio di Serapide, Rione Terra, Villa Avellino, Pozzuoli town, Pozzuoli port.
Contact This Guide
Use the form below to arrange booking of this trip directly with the guide. You can also use this form to:
Ask questions
Inquire availability
Receive offers