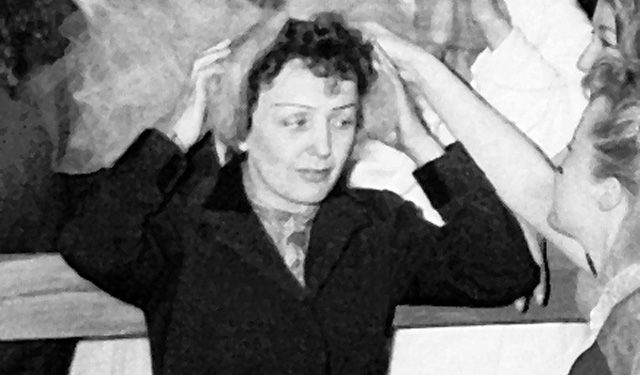 The Edith Piaf Tour, Paris, France (A)
Discover a Paris less visited on the trail of the city's most famous singer. Edith Piaf is said to have been born on the streets of Belleville, eastern Paris. This tour begins on the street where Piaf's incredible life started and navigates a myriad of significant places, accompanied by her life story, ending at her final resting place. Pre-book the museum featured, call 01.43.55.52.72. The tour can be completed without this.
How it works:
The full article is featured in the app "GPSmyCity: Walks in 1K+ Cities" on
iTunes App Store
and
Google Play Store
. Download the app to your mobile device to read the article offline and create a self-guided walking tour to visit the sights featured in this article. The app's navigation functions guide you from one sight to the next. The app works offline, so no data plan is needed when traveling abroad.
Sights Featured in This Article
Guide Name:
The Edith Piaf Tour
Guide Location:
France » Paris
Guide Type:
Self-guided Walking Tour (Article (A))
# of Attractions:
10
Tour Duration:
3.0 Hour(s)
Travel Distance:
5.4 Km or 3.4 Miles
Author:
Susannah Towne
Author Bio:
My name is Susannah Towne and Paris is one of many cities I have fallen in love with, so I feel very lucky to be living here now. Aside from enjoying a glorious existence of croissants, wine and cheese, I have a real passion for travel and sightseeing, particularly the lesser-visited sights and monuments.
Sight(s) Featured in This Guide:
L'Entre Deux Restaurant
Unofficial birth place
Théâtre National de Belleville
Aux Folies Café Bar
La Java
Le Musée Edith Piaf
Lodgings from childhood
Hôpital Tenon
Place Edith Piaf
Cimetière Père Lachaise
1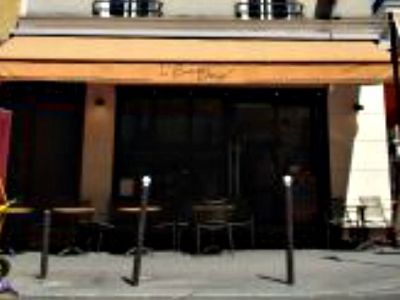 1) L'Entre Deux Restaurant
Piaf had a difficult childhood. Abandoned by her parents, she was brought up in a Normandy brothel. Apparently she was blinded by keratitis from the age of three to seven and regained her sight only after the prostitutes who cared for her paid for her to go on a pilgrimage honouring Sainte Thérèse de Lisieux. After the Great War, her acrobat father, Louis-Alphonse Gassion, took her back to Paris where they performed together on the streets. This was Piaf's first experience of singing in public. The door to one of the hotels they stayed in still exists here, at number 115, the building is now L'Entre Deux Restaurant. Edith, then aged around 14, would have returned here with her father after a day of singing on the street to earn a living. It was during this period, that she built a repertoire of famous French songs. As you walk from here to the next sight see the magnificent view over Paris and the Eiffel Tower. The name of Belleville, formerly a village, is probably derived from Belle Vue (beautiful view).
2) Unofficial birth place
A plaque here commemorates the steps of this address as Piaf's birthplace. The plaque reads in French: "On the steps of this house, born 19 December 1915, in a state of utter destitution, Edith Piaf, whose voice would later move the world". Allegedly Piaf's mother sheltered in the doorway suffering labour contractions while her father went to call an ambulance. Instead, he stopped to celebrate in bars and cafes and Edith was delivered by two policemen. Born Edith Giovanna Gassion to a French-Italian-Algerian mother, Piaf started life as she meant to go on as it was on the streets of Paris where her singing talent was later discovered. As an adolescent she separated from her father and went to live in Montmartre, about a mile from here, with friend Simone Berteaut. She performed regularly in the nearby areas of Pigalle and Ménilmontant, hence one of her song titles is "Elle fréquentait la Rue Pigalle" (She frequented the Rue Pigalle). It was there that she was discovered by nightclub owner Louis Leplée. Piaf took after her mother, who was a street singer and unable to care for the young Edith. After Piaf gave birth to her only child at the age of 17, she also focused her energy on earning a living singing on the streets. Piaf's daughter, Marcelle, was cared for by her father, Louis Dupont, a delivery boy, until she died aged two of meningitis.
Image Courtesy of Aleksandr Zykov.
3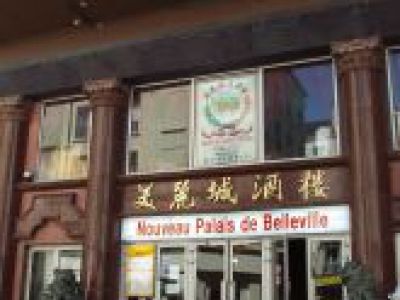 3) Théâtre National de Belleville
As you descend to the next stop on the tour you will enter one of Paris' two Chinatowns, the other is in the 13th arrondissement. Set back from the street, at number 46, is Nouveau Palais de Belleville, a huge Chinese restaurant serving inexpensive meals. This used to be the Théâtre National de Belleville, a former concert hall and cinema, where Piaf performed. A plaque on the street explains the history of this building. It says the theatre was opened on 25 October 1828 but was destroyed by fire in December 1867. It was reopened in September 1868 and the curtain fell for the last time in 1939. The theatre had two balconies inside. Belleville's Chinese community arrived during the 1980s and has established many shops and restaurants. As well as attracting large numbers of immigrants from China, Greece, Armenia and Africa, Belleville's original residents have an identity of their own. True Bellevillois, of which Piaf was considered one, speak with a distinct accent, comparable to the Cockney accent of London, but less frequently heard nowadays. Piaf spoke and sang with a Belleville accent, which made her a distinctly Parisian artist. Being discovered by Louis Leplée, owner of Le Gerny off the Champs-Élysées, in 1935, propelled Piaf towards the limelight. Physically, she made an unlikely star, at just 4ft 8in in height, but that, coupled with her extraordinary singing voice, inspired her stage name la Môme Piaf, or, Little Sparrow.
4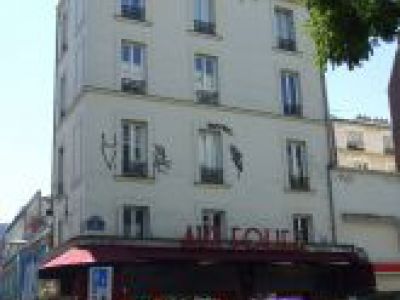 4) Aux Folies Café Bar
Piaf's voice also echos further down the street at number 8, Aux Folies Café Bar, a bistro which was formerly the cabaret Folies-Belleville where Piaf performed her chansons (ballads). It is likely she actually performed in what is now the neighbouring supermarket. Aux Folies is situated on the corner of Rue de Belleville and Rue Denoyez, the latter of which has been transformed by artistic graffiti. It is this positive attitude towards the grassroots of Belleville's artists which lies in the heart of the area, as can be seen when you continue this tour. Piaf left this area of Paris behind when she was transformed into a singing sensation by Leplée, eventually making her home in the swanky west of the city. Leplée trained her in stage presence and advised her to wear a little black dress. Celebrities, including actor Maurice Chevalier, attended her opening night in 1935 and her first record, Les Mômes de la Cloche, was released the same year. Trouble caught up with Piaf soon enough when, in April 1936, Leplée was murdered by criminals previously linked with Piaf and she initially came under suspicion as an accessory. She later recruited Raymond Asso, who then became her lover, to reconstruct her public image. He changed her stage name to Edith Piaf and she again became a singer in great demand in the French capital.
5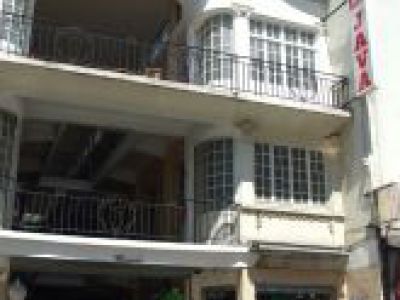 5) La Java
Crossing over Belleville's main artery, the Boulevard de Belleville, you reach a street, Rue du Faubourg du Temple, which is buzzing with commerce. At number 105 is the concert hall La Java, which dates back to 1920, where Piaf performed. It is still used as a music venue today. Inside there are shops and balconies circle the interior. Stained glass windows decorate the façade of the white building. Members of the public are not permitted to go upstairs. La Java hosted some of Piaf's debut performances and is one of the oldest concert houses still open in Paris today. It has a reputation for hosting diverse artists, and for allowing musicians of Piaf's era to develop jazz and chanson. Django Reinhardt, a very well-known French jazz musician, has often played here. La Java was forced to close between 1940-43 during the German occupation of Paris. At this time Piaf performed regularly for German forces, which earned her a reputation as a traitor, although she later claimed to have been a member of the French Resistance. It is believed that in return for a concert, German officers granted her the right to travel to Germany to perform for French prisoners of war. She had her photograph taken with many POWs and the pictures were later used to make passports to help them gain their freedom. Allegedly Piaf's use of Parisian slang in her songs enabled her to defy the German censors, and she was able to sing protest songs.
6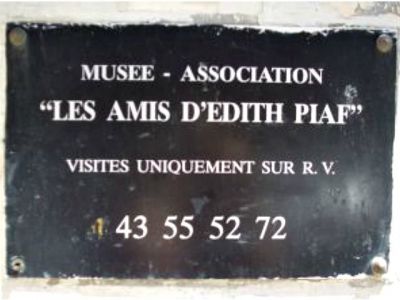 6) Le Musée Edith Piaf
Le Musée Edith Piaf, 5 Rue Crespin-du-Gast. Visit by appointment only, call 01.43.55.52.72. Established by Les Amis d'Edith Piaf and run by Piaf's friend, Bernard Marchois, this tiny museum pays homage to the French singer, whose recordings include Mon Legionnaire in 1936, La Vie en Rose in 1946, which was the first song penned by Piaf herself to enjoy huge success, and Non, Je Ne Regrette Rien in 1960. Her few possessions are housed here at number 5, Rue Crespin-de-Gast, an apartment she lived in aged 18 while earning a living by singing on the streets. Among the memorabilia are a giant teddy bear, which was a gift from her second husband, Théophanis Lamboukas, Piaf's birth certificate, which shows she was actually born at the nearby Hôpital Tenon, and a collection of letters, photos, records and clothes, including the famous black dress. Mr Marchois met Piaf in 1958 when he heard her sing at her apartment in Paris' 16th arrondissement, five years before she died. He has gone on to write several biographies about Piaf and collaborated with film-makers in the making of the 2007 film La Vie En Rose, the French title of which is La Môme. French actress Marion Cotillard won an academy award for her portrayal of Piaf, the first time an Oscar was awarded for a role in a French film. Entry to the museum is by donation.
7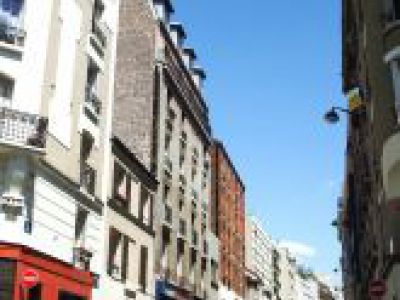 7) Lodgings from childhood
It is thought Piaf lodged in a hotel here with her father while they busked the streets of Paris, instead of allowing her to go to school. But her lack of education did not stunt her professional singing career. In 1947, after having already enjoyed international success with songs such as Les Trois Cloches and La Vie en Rose, she travelled to New York to try and break the American market. She was initially given a luke-warm reception; continuing to sing in French, American audiences could not understand her songs. She was about to leave the country when a prominent journalist wrote an enthusiastic review and she went on to gain a slot at the Café Versailles in New York. This time she proved to be a hit and the show ran for five months. During this stint in the USA she met French boxer Marcel Cerdan, whom she had known for about a year. The pair embarked on a passionate affair, despite Cerdan, who had recently won the world middleweight championship, having a wife and children in France. He was killed in 1949 when the plane taking him to visit Piaf, crashed.
8) Hôpital Tenon
This is the most likely the birthplace of Piaf, as stated on her birth certificate. If you enter the hospital grounds you will find a courtyard with grass and benches where doctors and patients can relax. The building of the hospital was started in 1870 but was interrupted during the Franco-Prussian War that year and the Paris Commune of 1871. The hospital was eventually finished in 1878 and was originally called Hôpital de Ménilmontant.
Image Courtesy of LPLT.
9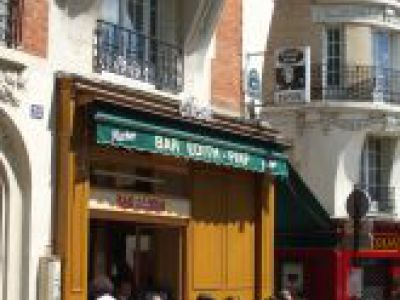 9) Place Edith Piaf
This bustling square contains a statue of Piaf which was inaugurated by the Mayor of Paris, Bertrand Delanoë, on October 11, 2003, to commemorate the 40th anniversary of her death. Following Cerdan's death, Piaf's lifestyle became increasingly self-destructive and may have contributed to her early death. She became addicted to drugs and alcohol after a car accident. Despite Cerdan being the love of her life, Piaf went on to marry twice. In 1952 she married singer Jacques Pills, who co-wrote her hit "Je T'ai Dans la Peau (I've Got You Under My Skin). The couple divorced in 1955, when Pïaf was at the height of international stardom. She played successful shows at New York's Carnegie Hall and Paris' Olympia, despite experiencing serious health problems. She collapsed onstage at The Waldorf Astoria in New York but insisted on continuing her tour. In Stockholm she collapsed again and was sent to Paris for an operation. Soon afterwards, she entered the studio to record songwriter Charles Dumont's "Non, Je Ne Regrette Rien". It was a hit in 1960. The statue of Piaf is signed by Lisbeth Delisle. There is also the Bar Edith Piaf here.
10) Cimetière Père Lachaise
Piaf is in good company in her final resting place at this grand cemetery. Visitors can also see the graves of writer Oscar Wilde, singer of The Doors, Jim Morrison, and composer Frederick Chopin. Piaf spent the last days of her life in the south of France recuperating when her health took a turn for the worse. She died there, of liver cancer, aged 47. Her body was secretly returned to Paris, lest her fans thought she had abandoned her beloved hometown. Her place and date of death are recorded as Paris, 11 October, 1963. The reality is likely that she died on 10 October near the Côte d'Azur. Although denied a religious burial due to her lifestyle, Parisians turned out in their thousands for Piaf's funeral. Piaf's grave is tucked behind another. The grave carries the names of three people buried there: Edith Piaf is named as Madame Lamboukas, her father, Louis-Alphonse Gassion, and her third husband, Theophanis Lamboukas, who she married in 1962. Her daughter, Marcelle, is also buried there.

I hope you liked this tour through the life of Edith Piaf. I certainly had fun writing it for you. My name is Susannah Towne and I hope you enjoy the rest of your stay in Paris.
Image Courtesy of Jim Linwood.
Walking Tours in Paris, France
Useful Travel Guides for Planning Your Trip
---