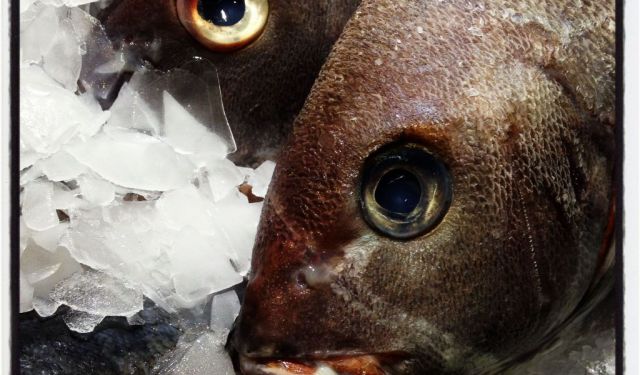 True Lisbon Eats, Lisbon, Portugal (D)
Portugal is an outstanding country for cuisine, and there is no better place to discover all the delish flavors than it's capital, Lisbon. This app offers you insight into affordable local tascas or tabernas, run by generations of families that serve traditional dishes, as well as newer cafès and restaurants that are gaining popularity with locals by adding a culinarily innovative and modern twist to the most authentic of Portuguese dishes.
How it works:
The full article is featured in the app "GPSmyCity: Walks in 1K+ Cities" on
iTunes App Store
and
Google Play Store
. Download the app to your mobile device to read the article offline and create a self-guided walking tour to visit the sights featured in this article. The app's navigation functions guide you from one sight to the next. The app works offline, so no data plan is needed when traveling abroad.
Sights Featured in This Article
Guide Name:
True Lisbon Eats
Guide Location:
Portugal » Lisbon
Guide Type:
Self-guided Walking Tour (Article (D))
# of Attractions:
17
Author:
Anna Howarth
Author Bio
: With many different ways to explore a new city or country I have found the most authentic way to get to know a culture is through its food. I began living and teaching English abroad soon after university and have lived in southern and northern Italy and am currently in Lisbon. I am constantly in awe of what the city has to offer, and there is always something new to discover with every change of season.
Sight(s) Featured in This Guide:
Casa Cabaça
Don Pedro V
Vossemecê Restaurante
Café de São Bento
Royale Café
Casa da India
Duetos da Sè
Rosa da Rua
Beira Gare
Restaurant Ho Caldas
Chapitô
Caetano Rei Dos Caracòis
A Valenciana
Bela Ipanema
Pateo 13
Tropical da Graça
Flôr dos Arcos
1 1) Casa Cabaça
You'll be able to smell this family run restaurant before you see it. The aroma of the house special, Naço na Pedra or steak on a stone, seeps out of the narrow window and door, inviting all who pass to come in and dine. Although it's a very small and simplistic place, where you will undoubtedly be bumping elbows with your neighbors, it is a must while in Lisbon. The atmosphere, locale, décor and staff provide for a unique and unforgettable experience. Make sure to get there early, as the wait can be anywhere from 10 minutes to 50. But as we are in Portugal, there is no rush when it comes to good food. Grab an imperial while you soak up the evening on the narrow streets of Bairro Alto. Oh and forget your diet for one night, and don't miss out on the doce de casa.
2 2) Don Pedro V
Located in the picturesque neighborhood of Principe Reale, this local tasca has been running for years longer than most of the inhabitants of one of Lisbon's best streets for boutique shops and gay and lesbian bars. With a hand written menu taped on the window daily, presenting traditional dishes of chicken, rabbit, beef and codfish, you can be sure to find only locals. Although serving both lunch and dinner, it is most popular during lunch hour when local workers and businessmen stop to enjoy a 3-course lunch washed down by a glass of the vinho de casa. It is a true Portuguese experience, with no translated menu, therefore go in prepared to quickly pick your desired meal from the tables of others, and don't hesitate to do a quick 'point and request' when it's time to order, you won't regret it.
3 3) Vossemecê Restaurante
With high ceilings and open brick walls, this restaurant has a rustic wine cellar ambiance, which provides great acoustics for the evening entertainment of Fado. If you are not interested in listening to the soulful and melodic tunes of Lisbon's own musical genre, come at lunchtime. A daily menu of soup, a main dish, dessert, wine and coffee (all for only 6 euros) really provides you with the simple qualities of a Lisbon lunch, in so much as you definitely feel the need for a light nap after the 3-course meal.
4 4) Café de São Bento
When Café Sao Bento opened in the early eighties, the aim was to resemble the traditional Portuguese café's, which have become increasingly rare over the years. With the décor reminiscent of a Victorian parlor, and a menu offering a delectable rump steak in a unique pepper sauce, this is a dining experience you don't want to miss. Although it is pricier than your average Lisbon restaurant, the quality and service are excellent, so much so that TIMEOUT magazine voted it the 'Best Steak in Lisbon'. Let your taste buds decide if it is worthy of the title, you will be glad you did.
5 5) Royale Café
Royal Café's menu has an enjoyable combination of modern interpretations of classic dishes and what they refer to as 'dishes from the other world', including hummus, guacamole and tzatziki. The contemporary menu blends well with the ambiance of the café where you can either go to enjoy a midday tea or coffee with a delicious homemade cake, or for a full dining experience. Their organic and homemade goods selection changes with the seasons, but the quality is always the same. No need to book a table unless you'd like to enjoy the quaint patio in the back, which fortunately has outdoor heaters for those nippier winter evenings.
6 6) Casa da India
Don't let the name deceive you; this place is as traditional and typical as they come. Its name is taken from the 16th century trading company, which managed all goods entering the empire from overseas territories. From the window witness the cook throw the fresh seafood and meat on the sizzling grill and allow the aroma to persuade you to enter. The vast menu will provide you with plenty of typical dishes such as octopus salad, grilled squid, and Portuguese steak served with a fried egg. Look out for the seasonal special of the day (usually seafood) handwritten and taped on the wall. This narrow restaurant fills up very quickly most afternoons and evenings as it has great prices and is located in Bairro Alto, so be sure to go early or expect to wait with your mouth watering. Once seated, remember the Portuguese are never in a rush when it comes to meal times, so don't expect speedy service.
7 7) Duetos da Sè
Duetos da Se is located on a narrow side street behind the impressive cathedral in Alfama. The restaurant has high ceilings, open brick walls displaying pieces by local artists, jazz and blues in the late evening, and offers a more formal yet friendly dining experience. The menu boasts traditional dishes made with local ingredients, all with a unique and special twist. For example, three classic ingredients of black pudding (blood sausage), apple and cinnamon are all brought together making one of the best starters on the menu. Although it has a small menu with only 4-5 main dishes (all reflective of the season) each dish is deliciously infused with complementary flavors and created by the owner.
8 8) Rosa da Rua
This rustic and friendly restaurant offers an intimate atmosphere with bare brick walls and exposed crossed wooded beams; an architectural strengthening feature of Lisbon buildings implemented after the devastating earthquake of 1755.

Here you are sure to eat plentifully for lunch or dinner, as it is a buffet restaurant. The selection includes a starter menu of various cured hams, cheeses and salads, a tasty variety of authentic main course dishes and a light dessert. The main course dishes include pork, octopus, chicken and of course one of the hundreds of different bacalhau (cod) recipes known to all Portuguese. As the menu is constantly changing, don't be afraid to visit this place more than once to truly experience Portuguese cuisine to its fullest. To add to the charm, handmade and vintage jewelry and bags are for sale at the front of the restaurant for those who like to dine and shop.
9 9) Beira Gare
This no frills restaurant is centrally located and very easily accessible for locals and tourists alike. The advisable way to experience this locale is like a true Portuguese, and order a Bifana (pork sandwich) at the counter accompanied by an ice-cold imperial (small beer). If the thought of a bifana doesn't make your mouth water, try a selection of their delicious petiscos (light snacks), which are always fresh out the oven. As you enjoy your snack, take a gander to your left and right and notice you are surrounded by local elders enjoying the same daily treat they have done for many years. The succulent sandwich is a perfect afternoon snack or something to hold you over until the later Portuguese dinnertime. Be sure to add mustard and a few drops of piri-piri as they truly enhance the flavors. You will see bifanas on many menus around the city, but at Beira Gare they are truly unbeatable.
10 10) Restaurant Ho Caldas
This shockingly cheap and delicious restaurant is the definition of a real Portuguese 'tasca'; family run, tight squeeze, daily menu, traditional dishes. The restaurant is tiny, but cozy. An upper balcony accommodates a few more tables and provides a charming view of the tables and kitchen below. The menu changes daily, but always includes one of the many bacalhau (cod) and pork dishes. There is a risk you might be left with very limited options from the menu if it has been a busy night or you arrive very late. So for a truly local experience with a friendly staff, Ho Caldas is the place to go.
11 11) Chapitô
Chapitô boasts one of the best views of Lisbon from its location near Castle São Jorge, and therefore you must reserve if you'd wish to sit close enough to enjoy it. A restaurant, bar, theater, cultural association and art shop, Chapitô offers more than just a meal. You can often enjoy music, art exhibits and even juggling or tap-dancing as they also have a circus school. The prices are steeper than many restaurants included on True Lisbon Eats, so even if you don't fancy dinner be sure to go for the bar and enjoy the relaxing and friendly atmosphere.
12 12) Caetano Rei Dos Caracòis
In order to reach this small cafè in the neighborhood of Alcantara, you have to venture away from the city center, but it is well worth a visit. Here you can find a typical 'sandwich' from Porto called francesinha, meaning 'little French girl'. Made with cured ham, fresh sausage, steak and melted cheese it is then covered in a house special sauce made from tomatoes and beer, served with fries and a fried egg. Beyond any typical and traditional culinary boundaries, this 'sandwich' leaves you satisfied in oh so many ways. But don't let the calorie count put you off, as it will truly be a dish to remember for years after. As the owner's mother specially makes the sauce with secret ingredients, it is only available during the week, so be sure to plan accordingly.
13 13) A Valenciana
Located just outside the very center of the city, A Valenciana has a reputation. In a city where bbq grilled chicken is to the Portuguese what fish n chips are to the English, or a good 'ole hamburger is to the Americans, wearing the crown of 'best grilled chicken in Lisbon' is some fait. But speak to locals and the name of this landmark of a restaurant will be one of the first of their tongues when recommending good, hearty Portuguese grub. Celebrating its 110th birthday this year, A Valenciana has stood the test of time. Served in a beautifully tiled dining room, the house specialty, and special it is, is the chicken, butterflied and grilled intensely over hot coals, and then brushed with the 'molho da casa' (house sauce), and for the more adventurous, the hot 'piri-piri' sauce, a flagship of Portuguese cuisine. Other classics are found on the menu, such as 'arroz do polvo', the Portuguese equivalent of octopus risotto, numerous grilled cuts of succulent pork and beef, all served with house-cut fries, rice and a salad. So don't be put off by the short bus ride out of town, and do as the locals do. Eat chicken.
14 14) Bela Ipanema
If you are looking for a quiet setting for a romantic evening for two, this is not the place for you. Although located on Avenida da Liberdade, which shamelessly boasts boutiques of fashions biggest names, with stylish little kiosks sheltered neatly under draping trees, you would think Bela Ipanema would make more of an effort. But that is what makes this place great. In an imposing, tiled dining hall, some of the most Portuguese food can be found here; Portuguese liver and onions, served in a rich gravy which is simply to die for, 'Alheira', a rich garlic and chicken (or veal) sausage, fried and served with chips and a fried egg on top, are just a two delicious examples of many. This is Portuguese food at its purest and most honest. So put romance on the shelf, and give this place a chance – you can do the candlelit cliché another night.
15 15) Pateo 13
Tucked away in the narrow streets of Alfama, Pateo 13 offers a great selection of fresh grilled fish and meat, all to be enjoyed out in the open Lisbon air on large tables with a scent of bbq in the air. Although it's difficult to find in the maze of narrow streets and dead ends in Lisbon's oldest neighborhood, it is well worth the effort, as the simple grilled dishes, picturesque courtyard and casual atmosphere make for a very authentic Portuguese dining experience. All dishes are accompanied by a small side salad and boiled potatoes, which complement the chargrilled flavors in the most simple yet delicious of ways. It becomes very busy on summer evenings, and unfortunately due to the restaurant having only outdoor seating, this hidden gem is closed during the winter and on those rare rainy summer days.
16 16) Tropical da Graça
Located on the highest of Lisbon's many hills, on which some of the most breath-taking views of the city can be found, is Tropical da Graça. From the outside looking in, you wouldn't be blamed if you walked straight past it. Follow your nose instead of your eyes, however, and you will find yourself in front of a mightily impressive hot coal grill, backed with the classic array of Portuguese meats and fish, the best of which, is the house specialty, the grilled chicken. In the humble dining room found at the back of the restaurant you'll find no more than 25 seats, almost guaranteed to be occupied by locals. And as a general rule, if the locals like it, it is well worth a go. So work up an appetite, enjoy the views, quench your well-earned thirst and hunger with a glass of crisp 'vinho verde' and plate of freshly grilled sardines, all in the safe knowledge that there is always the tram to take you back down the long and winding road.
17 17) Flôr dos Arcos
Located in the heart of Alfama in one of the most picturesque squares in the city, Flôr dos Arcos provides an intimate and quaint environment for dinner. The faint echo of a Fado singer floating down from one of the many small neighboring restaurants sets the mood for a charming dinner in the narrow streets of the city's oldest neighborhood. The menu offers seasonally fresh fish dishes cooked delicately without heavy ingredients, which go great paired with a crisp glass of 'vinho verde'. Surrounded by other restaurants of similar style and charm, Flôr dos Arcos provides a more authentic evening meal for a dinner out in Lisbon.
Useful Travel Guides for Planning Your Trip
--- Top 10 Cafes and Restaurants in Lisbon
Experience Lisbon as a local by enjoying typical Portuguese dishes at the best restaurants throughout the city at a price you can afford. Take away the overwhelming pressure of deciding where to eat in a city as dynamic and riveting as Lisbon by allowing this guide to suggest local restaurants with... 17 Uniquely Portuguese Things to Buy in Lisbon
Formerly a major colonial power, Portugal has accumulated great knowledge in craftsmanship. While in Lisbon, you can treat yourself to a vast variety of quality things: wines, ceramics, jewellery, leather goods, books and many more. Most shops in Lisbon open at 9 or 10am, and close in the evening at...