Kiev Old Town Tour, Kiev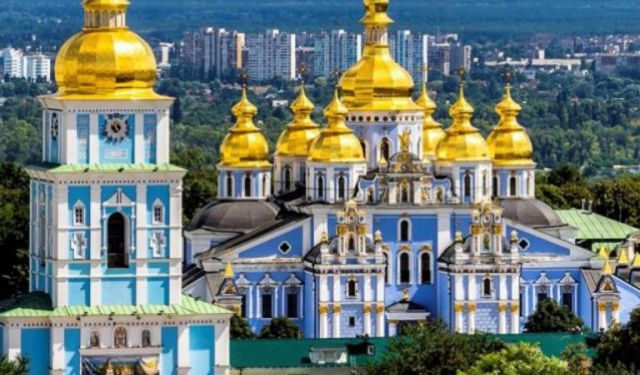 Kiev, the capital of Ukraine, is a wonderful city with remarkable sights. During this tour the guide will tell you interesting facts about the history of Ukraine, starting from the foundation of Kiev, the ancient period of Kievan Rus, and finishing with independent Ukraine. The highlights of the tour include Golden Gates, St. Sophia Cathedral, St. Michael Cathedral, Andrew's Church, Main Square, Khreschatyk Street and Opera House. The special feature of this excursion is the detailed excursion in the pearl of the Old City – St. Sophia Cathedral, where you will see the interior of the temple, fully preserved from the 11th century, the sarcophagus of Prince Yaroslav the Wise, the model of Kiev in XII century, and unique wall paintings. The tour ends on Andreevskiy Descent, where you can continue exploring the city on your own or ask the guide about the best Ukrainian cuisine restaurant in the city, located nearby.
Tour Information
Tour Name:
Kiev Old Town Tour
Location:
Kiev, Ukraine
Duration:
3.0 / Hour(s)
Distance:
10.00 Kilometer(s)
Price:
50 EUR / Per person
Included:
Pick up from the hotel.
Entrance fees.
Not Included:
Drop off.
Season:
Jan, Feb, Mar, Apr, May, Jun, Jul, Aug, Sep, Oct, Nov, Dec
Attractions Visited on This Tour:
- Golden Gates.
- St. Sophia Cathedral.
- St. Michael Cathedral.
- Andrew's Church.
- Main Square.
- Khreschatyk Street.
- Opera House.
Contact This Guide
Use the form below to arrange booking of this trip directly with the guide. You can also use this form to:
Ask questions
Inquire availability
Receive offers