Hanoi Free Walking Tour, Hanoi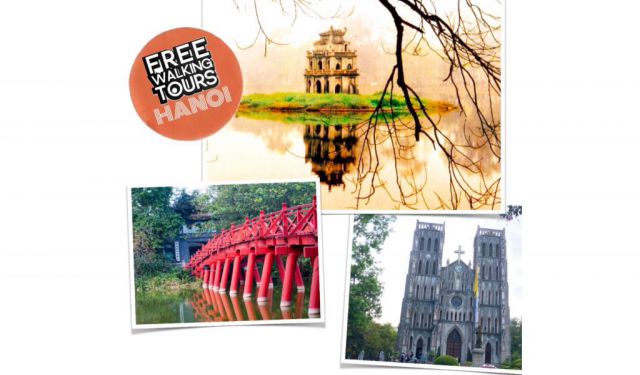 Hanoi is the capital of Vietnam and the city has its own life like no other. The early French invasion influenced a lot the food, the lifestyle and the people. The main sights of the tour are the Old Quarter, Returned Sword Lake, Ngoc Son Temple, Hanoi Cathedral, Ly Thai to Statue, Hanoi Opera House, Sofitel Legend Metropole Hanoi and more. Expert guides will take you where vehicles simply can't get. You will visit beautiful lakes with Green Park, old French buildings, an architecture that had been shaped by history.

We won't just show you the breath-taking and the essential stories of this area; we will also tell you the stories that bring this place to life!
Tour Information
Tour Name:
Hanoi Free Walking Tour
Location:
Hanoi, Vietnam
Duration:
2.0 / Hour(s)
Distance:
2.00 Kilometer(s)
Price:
Free
Included:
Picking up only in Hanoi The Old Quarter
Not Included:
- Entrance fee (if you want to visit Ngoc Son Temple)
- Drinking, transportation, hat, raincoat etc...
Season:
Jan, Feb, Mar, Apr, May, Jun, Jul, Aug, Sep, Oct, Nov, Dec
Tour Schedule:
Mon, Tue, Wed, Thu, Fri, Sat, Sun at 9:00
Attractions Visited on This Tour:
Hanoi The Old Quarter
Returned Sword Lake
Ngoc Son Temple
Hanoi Cathedral
Ly Thai To Statue
Contact This Guide
Use the form below to arrange booking of this trip directly with the guide. You can also use this form to:
Ask questions
Inquire availability
Receive offers